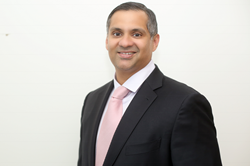 HOUSTON (PRWEB) May 31, 2019
Body by Ravi Plastic Surgery and Associates is proud to report that more than 2,000 people have subscribed to the YouTube channel. Practice founder, Ravi Somayazula, MD, personally creates the content for his page, with unique videos covering every aspect of his plastic surgery and aesthetic practice. Dr. Ravi and his team are thankful to everyone who has subscribed to his channel and continue to share the content with others.
YouTube has long been one of the hottest social media destinations, putting interesting content online to be seen by viewers across the globe. Content on YouTube ranges not only from fashion to music but also includes a variety of educational channels dedicated to medicine. Some of the nation's most revered surgeons and practitioners now offer useful information for both established and potential patients. Medical practices can create content and videos that touch on individual procedures, recovery, results, financing and patient testimonials, expanding patient education to a new level.
Although Dr. Ravi and his practice started their YouTube channel only two years ago, they have quickly developed a dedicated following. Many of his 174 videos have over 1,000 views. Dr. Ravi's most popular post, Tips After Liposuction to Maintain Long Term Results, has been viewed more than 37,000 times. This simple to understand, patient-friendly content has brought the number of Body by Ravi Plastic Surgery and Aesthetics' subscribers to over 2,000 and this number rises every day.
In his YouTube posts, Dr. Ravi not only shares information about his own practice, but he also cares enough to give far away patients advice on choosing their own plastic surgeon, wherever they live. In the video, Body by Ravi's Cosmetic Surgery Philosophy Will Always be Patient Safety First, Dr. Ravi explains the surgeon's oath to Do No Harm. "At the heart of it all is safety. (This) has always been a cornerstone of my practice." He goes on to say that a qualified surgeon will: "Focus on patient-specific endpoints that achieve best practices, improve aesthetic results, optimize the patient experience, and up customer service." Dr. Ravi then takes a moment to emphasize how important it is that everyone choose a qualified, board-certified plastic surgeon, "(Some) people don't value human life. They are in the business of making money first and putting patient safety second. That should never happen. Please do your homework to choose the right plastic surgeon."
ABOUT BODY BY RAVI PLASTIC SURGERY AND AESTHETICS
Dr. Ravi is a board-certified plastic surgeon, with over a decade of experience in plastic, reconstructive and cosmetic surgery. Along with his associate, Swapna Gopathi, MD, Dr. Ravi offers a wide range of surgical and noninvasive aesthetic procedures for both women and men. At Body by Ravi Plastic Surgery and Aesthetics, Dr. Ravi turns his focus to innovative surgical procedures for the body, including breast augmentation, the customizable Mommy Makeover and body contouring techniques such as liposuction and Morpheus8. His kind bedside manner and attention to detail ensure patients receive natural-looking, proportionate results. Dr. Gopathi specializes in non-surgical techniques for the face and body, taking her time to create individualized treatment plans for even the busiest of patients that may include injectables, nonsurgical fat elimination treatments and physician-grade skincare.
Visit Body by Ravi Plastic Surgery and Aesthetics on YouTube to watch Dr. Ravi's videos and to subscribe to his channel. If you would like to schedule a complimentary consultation, or learn more about Dr. Ravi or Dr. Gopathi, call Body by Ravi Plastic Surgery and Aesthetics at 281.242.1061.