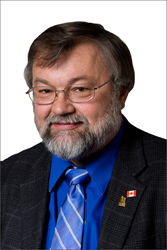 We look forward to working with our new Board leadership team in positioning BOMI International for continued success.
Annapolis, Maryland (PRWEB) August 03, 2017
The BOMI International Board of Trustees elected new officers and Trustees, effective July 1, 2017.
With the three-year terms of many of BOMI International's Board of Trustees ending this past June, July 1 marked another milestone in BOMI's evolution. BOMI International's former Vice Chairman, Howard Arndt, RPA®, PMP®, President and CEO of Fieldstone Management, has been elected to serve as the new Chairman. Arndt replaces outgoing Chairman Dave Fagone, RPA®, who assumes the post of Immediate Past Chairman.
An additional change to BOMI International's Executive Committee is the elevation of Nicholas E. Stolatis, RPA®, CPM®, LEED-AP, to Vice Chairman, while Sarah Wright, RPA®, LEED-AP O+M, remains Secretary/Treasurer. Stolatis is Vice President of EPN Real Estate Services, and Wright is Property Manager for HPI.
"The biannual Board of Trustees and officer elections is an exciting time for BOMI International," said Jeffrey Horn, President and CEO of BOMI International. "We look forward to working with our new Board leadership team in positioning BOMI International for continued success."
In addition to the leadership changes, Howard Arndt welcomes new Board of Trustee members Trish Faidiga, RPA®, FMA®, BOMI-HP™, founder and owner of Advantage Building & Facility Services, and Andrew Taylor, RPA®, Senior Property Manager with Woods Capital Property Management.
"The experience both trustees bring to BOMI International is phenomenal," said Arndt. "Trish Faidiga has over 25 years of experience in property management and maintenance, and Andy Taylor has 26 years of experience in commercial real estate. They will undoubtedly be valuable assets to the BOMI International Board of Trustees."
Currently, Faidiga holds a board position with the Chester County Economic Development Council in Pennsylvania and serves on the board of the YMCA of Greater Brandywine Valley. She is also a member of BOMA Philadelphia and serves as Vice Chair of the BOMA Middle Atlantic Conference (MAC).
Prior to founding Advantage, Faidiga was the President of the Chester County Industrial Investment Council. She recently received the 2017 Female Business Leader of the Year Award from the Chester County Chamber of Business & Industry.
Taylor is the Senior Property Manager of Thanksgiving Tower in Dallas, Texas, a project owned by Woods Capital. A member of their team since April 2017, he plays a crucial role in the company's asset management services by ensuring building high-performance.
Before joining Woods Capital, Taylor was Vice President of Property Management for Crescent Real Estate, as well as Director of Operations of Dallas for Trizec Properties. He has also served on the Dallas BOMA Board of Directors and is currently the organization's Vice President.
In addition to Taylor's involvement with BOMI International, he also serves on the Texas BOMA Board of Directors and BOMA International.
About BOMI International
BOMI International, a nonprofit educational organization founded in 1970, provides critical education and expertise to industry personnel with property, facility, and building systems management responsibilities. As the Independent Institute for Property and Facility Management Education, BOMI International delivers courses, certificate programs, and industry-standard designations—Real Property Administrator (RPA®), Facilities Management Administrator (FMA®), Systems Maintenance Administrator (SMA®), High-Performance Sustainable Buildings (BOMI-HP™), and Systems Maintenance Technician (SMT®)—with a proven record of increasing job performance and company efficiency. More than 27,000 industry professionals hold one or more BOMI International design