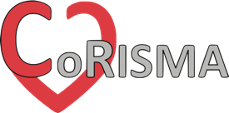 NEW HAVEN, Conn. (PRWEB) August 31, 2020
Bonde Innovations, LLC, a venture-backed developer of a medical device intended to improve outcomes for patients with advanced heart failure, today announced that the company has been awarded a Phase 1 Small Business Innovation Research (SBIR) grant in the amount of $555,358 from the National Heart, Lung, and Blood Institute of the National Institutes of Health (NIH). The grant will be used for the continued development of CoRISMA, a transcatheter therapeutic device designed to treat advanced heart failure (HF).
HF is a global pandemic affecting 23 million people worldwide and 6.5 million people in the U.S., with 550,000 new cases diagnosed in the U.S. each year. It is a relentless disease that progresses to end stages with very poor prognosis, in which heart transplantation or left ventricular assist device (LVAD) therapy becomes the only available treatment option. CoRISMA is a catheter-delivered, wirelessly powered novel cardiac device designed to provide doctors and patients with a less invasive, less expensive and more effective treatment option.
"We believe CoRISMA can dramatically improve the treatment options for heart failure patients around the world," said Mike Theran, CEO, Bonde Innovations. "This NIH grant provides solid validation and allows us to accelerate our development efforts."
The critical shortage of heart donors has led to a significant rise in the use of LVADs for end-stage HF. However, high costs, invasive implantation techniques, and frequent and severe complications have limited its potential. CoRISMA is designed to transition treatment to the catheter lab from the operating room to eliminate the highly invasive procedure, reduce recovery time and complication rates, and provide a more financially viable treatment option.
The SBIR program is a highly competitive U.S. government program, coordinated by the Small Business Administration, intended to help small businesses conduct research and development by providing funding in the forms of grants and contracts.
About Bonde Innovations:
Based in New Haven, Bonde Innovations is a Yale University spinout based on years of research at the Bonde Artificial Heart Lab, led by Pramod Bonde, MD, a cardiac surgeon at Yale New Haven Hospital and Associate Professor of Surgery at Yale School of Medicine.