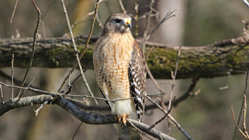 While winter months are not typically considered the time to head outdoors, the beginning of the year is an ideal time to go bird watching in the Tennessee River Valley.
KNOXVILLE, Tenn. (PRWEB) December 29, 2020
The Tennessee River Valley is home to an abundance of wide open spaces to explore as the COVID-19 pandemic bears down on the United States. For those who are not hindered by the dip in temperatures, winter is an excellent time for birdwatching. The wide open spaces of the Tennessee River Valley serves as home to many different species of birds and is an important migratory corridor for raptors.
Federally designated areas along the Tennessee River provide important sanctuaries for waterfowl, woodland birds and songbirds. "While winter months are not typically considered the time to head outdoors, the beginning of the year is an ideal time to go bird watching in the Tennessee River Valley," said Julie Graham, spokesperson for the Tennessee River Valley Stewardship Council. "The region is home to about 180 species of birds and another 200 species regularly migrate through or spend the winter. And birdwatching is easy to do while staying socially distant."
Birdwatching is an inexpensive hobby. All is needed is a decent pair of binoculars, an app or field guide to help identify the birds and an alarm clock. Early mornings are usually the best time for viewing bird activity. For those in search of places to observe and photograph wild birds, the Tennessee River Valley has compiled a list of popular areas and the types of birds birding enthusiasts can expect to see.
Lake Guntersville State Park is best known for large numbers of wintering bald eagles. This area in North Alabama attracts so many migrating bald eagles during the winter that Lake Guntersville State Park specifically created an event for people of all ages to see and enjoy the symbol of American heritage. Eagle Awareness programs include noted speakers with live birds, magnificent scenery and guided field trips. Due to the COVID-19 pandemic, Eagle Awareness has been cancelled for 2021. Look for the event to return in 2022.
Round Island Recreational Area is part of the North Alabama Birding Trail and home to Cowford Landing campground. Round Island offers an excellent vantage point for viewing winter waterfowl as well as cormorants, loons and grebes. In the winter months, songbirds such as Red-breasted Nuthatches and numerous kinglets can be viewed in the pine woodland surrounding the camping area.
Over 250 species of birds have been documented in Land Between the Lakes National Recreation Area. The best places for viewing during fall and winter months are Honker Lake, Kentucky and Lake Barkley Dam tailwaters, Energy Lake Dam, Long Creek Wildlife Refuge and South Bison Range.
Audubon Acres serves as the headquarters of the Chattanooga Audubon Society and is an excellent location for migrating species such as thrushes, vireos, warblers, tanagers and flycatchers. Red-shouldered Hawks nest here, and it is the only known local nesting site for the state threatened Sharp-shinned Hawk.
Smith Bend/Yuchi Refuge is home to almost every species of wildlife native to the region. Paved roads pass through the refuge and though this site does not offer the same breathtaking overlooks and natural features that the Cumberland Plateau is known for, it is home to some of the very best opportunities to see a wide array of birds including Sandhill Cranes, waterfowl, Swamp, Song and White-throated Sparrows.
Soddy Mountain is the premiere established hawk watching location in Tennessee. The site is the only hawk lookout in Tennessee that has ever been monitored for the entire migratory seasons of both spring and fall. Note: The hawk lookout location is state-owned land and there are currently no restroom or eating facilities nearby.
Paris Landing State Park and the adjacent Tennessee National Wildlife Refuge units are some of the best places to view waterfowl in the state. There are also a dozen or more eagle nests in the area, so seeing an eagle is highly possible.
Duck River Unit of the Tennessee National Wildlife Refuge is an excellent place to view thousands of ducks, geese and winter raptors. Access is limited to the main road but the views are great.
Covering 1,255 acres in eastern Tennessee, Rankin Wildlife Management Area is home to the majority of Tennessee's ducks and geese in the winter months, along with Bald Eagles, Sandhill Cranes, Tundra Swan and a variety of sparrows. In all, there have been a total of 89 waterbird species documented. Bald Eagles appear regularly, and there are at least three active Osprey nests within the wildlife management area.
The Chuck Swan Wildlife Management Area in Sharps Chapel, Tenn. consists of 24,000 acres of forest bounded on three sides by Norris Lake and by the historic Sharps Chapel community. Along the banks of Norris Lake, birding enthusiasts can expect to see blue heron, geese and other water fowl. Bald eagles are common in the high trees along the water and often can be spotted while feeding.
Norris Songbird Trail State Wildlife Observation Area is located below Norris Dam on the Clinch River and provides a variety of habitats for many songbirds and other wildlife. A 2.3-mile loop trail provides visitors several opportunities to view a variety of birds. Osprey and bald eagles can occasionally be seen along the river. During the winter months, the trail is also a good place to observe yellow-bellied sapsuckers, winter wrens, hermit thrushes, kinglets, yellowrumped warblers, and white-throated sparrows. Woodpeckers, Carolina wrens, cedar waxwings, northern cardinals and song sparrows are present year-round. Eastern screech-owls, barred owls and great horned owls are also permanent residents in this area.
The Hiwassee Wildlife Refuge on Chickamauga Lake has the largest concentration of wintering Sandhill Cranes in the southeastern United States outside of Florida. Up to 75% of the entire eastern population of Sandhill Cranes winter or spend time at Hiwassee. A wildlife observation platform is open year-round to visitors, where visitors can view Sandhill Cranes and an occasional endangered Whooping Crane during the winter months with peak numbers of cranes occurring in January. Waterfowl are commonly seen in winter months, including Mallard, American Black Duck and Northern Shoveler as are Bonaparte's Gull, Ring-billed Gull and Great Blue Heron. Bald Eagle numbers in winter rank among the top five in the state with many often seen from the observation area.
For more information on birding in the southeastern United States, check out these birding trails:
Alabama
Tennessee
Georgia
Kentucky
North Carolina
For information on additional birding spots in the Tennessee River Valley, visit https://tennesseerivervalleygeotourism.org/activities?tab=grid.
Save trip ideas and plan a trip easily with the Tennessee River Valley Geotourism MapGuide, an online guide of authentic places and adventures that have been recommended by locals. For more information, visit https://tennesseerivervalleygeotourism.org/. Due to social distancing rules and regulations, locations may be temporarily closed or have modified hours. Please call to confirm hours of operation before traveling.