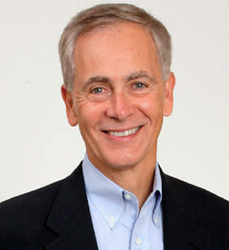 Garry is an experienced President/CEO with a demonstrated history of success working in the healthcare and pharmacy industries," Ron Simmons, Managing Director of Bongiovi.
PORT ST. LUCIE, Fla. (PRWEB) November 20, 2019
Healthcare industry veteran Garry Zage has been named Senior Vice President, Strategic Partnerships for Bongiovi Medical & Health Technologies. He will provide leadership over the next phase of growth which includes strategic and financial partnerships.
"I am extremely excited to join the Bongiovi Labs team and assist with the expansion of the audio diagnostic technologies into healthcare," says Mr. Zage. "Bongiovi has a dedicated business unit that has successfully demonstrated the value of audio-related applications in medicine. They have developed proprietary hardware designs, audio processing software and artificial intelligence solutions specifically for healthcare. The opportunity to enhance patient outcomes while reducing the overall healthcare spend is significant with the adoption of Bongiovi's patented processes."
Mr. Zage started his career as a hospital pharmacist and later moved into a hospital administration executive position. He also spent 12 years with Baxter International serving in senior management roles in Baxter's domestic and international businesses. In 2005, Mr. Zage purchased the Kirby Lester Company from one of the company's original founders, Rod Lester. Kirby Lester provides pharmacy automation products to 40,000 pharmacies in the USA and in 45 other countries. Zage served as CEO and President of Kirby Lester until 2014 when the company was purchased by Capsa Healthcare. Mr. Zage remained as President and served on the executive leadership team of Capsa Healthcare. In 2017, Capsa Healthcare was sold to Levine Leichtman Capital Partners. Mr. Zage remained as President until September 2018 when he resigned and became an advisor to Capsa.
Mr. Zage has a Master of Science in Management from DePaul University and a Bachelor of Science in Pharmacy from the University of Illinois.
"Garry is an experienced President/CEO who has a demonstrated history of success working in the healthcare, medical device, and pharmacy industries. He has 25 years of experience working with private equity groups in healthcare and has been involved with business development strategies in all of the healthcare verticals," says Ron Simmons, Managing Director of Bongiovi. "We are very pleased to have Garry join our senior management team."
About Bongiovi Acoustic Labs: BAL is a privately held company whose patented technology was originally conceived in the recording studio by acclaimed recording producer/engineer Tony Bongiovi. BAL's vast patent portfolio provides audio-related digital solutions that improve products and services in multiple industries, including consumer electronics, aviation, healthcare, transportation and, communications. Examples include lightweight/transducer-based audio systems in aircraft, speech intelligibility solutions in telemedicine systems and audio-enhancement and streaming/audio compression solutions in consumer electronics.