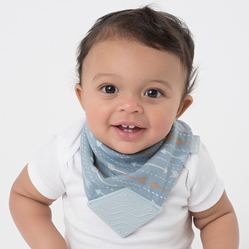 "Giving back and doing good in times of crisis is simply the right thing to do," said Sari Davison, Founder and CEO. "BooginHead was created to help solve problems that many families face and supporting our communities is woven into the very fabric of who we are as a small business."
SAN MARCOS, Calif. (PRWEB) April 08, 2020
From pacifiers that always wind up on the ground to sippy cups that won't stay put, BooginHead® is a small business that has been changing the way parents deal with infant and toddler messes and mealtime adventures one problem-solving product at a time since 2007.
Now they are doing their part to support the effects of the coronavirus pandemic with the BooginHead® STAYHOME campaign. Booginhead® is donating $1 for every $5 spent on BooginHead.com, or 20%, to local and nationwide coronavirus aid organizations now through April 30.
"We are a team of just seven and though we are small, we are fierce and determined to do whatever we can to help fight against this global pandemic. Giving back and doing good in times of crisis is simply the right thing to do," said Sari Davison, Founder and CEO. "BooginHead was created to help solve problems that many families face and supporting our communities is woven into the very fabric of who we are as a small business."
BooginHead® products have been praised by parents everywhere for providing peace of mind and keeping things close, clean and convenient. And because there has never been a worse time to drop a pacifier, sippy cup or blanket on the floor of a grocery store, BooginHead® is now offering 15% off purchases of $25 or more with the code STAYHOME at BooginHead.com.
BooginHead® is proud to offer a wide variety of products to make life easier for parents everywhere including:
PaciGrips & PaciPals -- From chic fabrics like denim and plush to stimulating, easy-to-clean silicone, these universal pacifier holders keep pacifiers secure, clean, and at the ready for when they're needed most.
Teether & PaciGrip Bibs -- For the drool machine that's always looking for something to chew on, these hip Bandana Teether Bibs can help. They're made with soft, super absorbent cotton and food-grade silicone in an assortment of fashionable patterns so babies can soothe their teething blues without drooling through another onesie. BooginHead's newest bib innovation is the PaciGrip Bib, with a universal loop by which to attach any pacifier of choice. PaciGrip Bib keeps a pacifier in the most convenient place it could possibly be… right beneath your baby's sweet little chin.
SippiGrips in Silicone -- This updated version of their award-winning design is made with 100% food grade silicone, is stretchy and strong, compact and expandable, and works with almost any cup, bottle, or toy. Made in the USA!
BlanketGrips -- From downtown strolls to market runs to vacation sightseeing, these adjustable hook-and-loop straps attach to any stroller to keep baby's blanket high and dry so they're always comfy and cozy.
And there's so much more! Check out BooginHead.com for all the greatest solutions to keep your baby essentials clean and close this year.
BooginHead® products are available nationwide at Buy Buy Baby, Target, Walmart, and other fine brick and mortar and online retailers, including Amazon.
For more media inquiries, Jparise@teamchicexecs.com or Leah@teamchicexecs.com
About
BooginHead® is both a term of endearment for founder Sari Davidson's bundle of joy as well as the name of her nationally beloved brand of baby and toddler essentials. Founded at her kitchen table in 2005, BooginHead® specializes in simple, stylish solutions to the sometimes frustrating, yet always rewarding moments of parenthood.