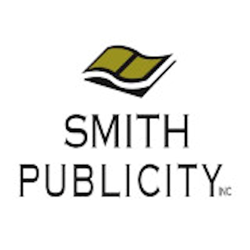 "As difficult as it is, we can all try to find something positive during these unprecedented times," says Smith. "For those who've always said, 'I know I have a book in me,' now is the time to make it happen."
CHERRY HILL, N.J. (PRWEB) April 16, 2020
The COVID-19 pandemic has left many people with more time on their hands than ever before. According to Smith Publicity president Sandy Smith, if you've ever thought about writing a book, this could be the ideal time to begin. "Whether someone is writing about their current experiences, or finally writing that book they've always wanted to, the COVID-19 stay-at-home-orders have created something most people always want and need – more time, says Smith.
"Many authors who contact us for book marketing explain how long it to took them to write their book, often years, because they simply didn't have extra time," adds Smith. "While there may be a pending Baby Boom in nine months, we also firmly believe we will see a significant 'Book Boom' as well." "We forecast a flood of books being published and large numbers of manuscripts being submitted to publishers in nine months or so," notes Smith. "It just makes sense that it will happen."
Books Today are Products: Think Strategically and Write Wisely
Smith notes that while it's certainly possible to write the Great American Novel during your quarantine time, the practical and potentially more lucrative approach is a non-fiction book. Authors can position themselves to be experts in their respective areas. For example, teachers can write about educational topics, banking and finance professionals can offer personal finance advice,and personal trainers can write about fitness. The non-fiction genres, especially self-help topics, are all typically well-suited for publicity.
Many authors use their books and media coverage as marketing tools for their business, with book sales becoming a secondary goal. Media coverage can generate new business leads, create opportunities for speaking and consulting engagements, and enhance the profile of an author as an industry leader.
"Many people now write books solely for marketing purposes," notes Smith. "There's no more powerful 'business card' than a quality book written by a subject-area expert."
8 Resources to Inspire Authors During the Pandemic
In addition to information listed on the Smith Publicity website, the book marketing firm recommends the following resources for authors:
1. Make Writing an Ordinary Part of Your Life in 4 Steps by Amanda Lewis, Page Two Book's editorial director
2. Book Creation Tips from the Learning Center at Greenleaf Book Group
3. How to Start Writing a Fiction Book by Tim Hawken author of the Hellbound Trilogy. Writer, surfer, facial hair grower.
4. How to Write a Memoir: 7 Creative Ways to Tell a Powerful Story by Brooke Warner, publisher of She Writes Press and SparkPress
5. How to Get a Six-Figure Advance for Your Business Book Idea by Eric Nelson, Executive Editor at Harper, Editorial Director of Broadside Books, and author of the best-selling business parody book, OH, THE MEETINGS YOU'LL GO TO.
6. How to Write a Children's Book: An Author's Guide from Reedsy blog tool
7. StayHomeWriMo Rallies Writers – https://www.pw.org/content/stayhomewrimo_rallies_writers
8. Making Time to Write When You Have Young Children: Mission Impossible by Joanna Penn of TheCreativePenn.com
Don't Overlook the Potential Significant Career Benefits
"Writing a non-fiction book that relates to your work is also widely understood to be a significant career booster," Smith adds,"Your book becomes your business card, and adding it to your resume enhances perceptions about your expertise and stature. When you work with a firm like Smith Publicity to promote your book or do it on your own, the interviews and articles are excellent promotion for your business. Our authors report significant growth in their businesses thanks to their books."
"As difficult as it is, we can all try to find something positive during these unprecedented times," says Smith. "For those who've always said, 'I know I have a book in me,' now is the time to make it happen."
About Smith Publicity
Smith Publicity is the most prolific book promotion and book publicity agency in the publishing industry, with over 4,000 books promoted since 1997. From promoting first-time, self-published authors to working with major traditional publishers, Smith Publicity is a true "equal opportunity" book marketing firm.