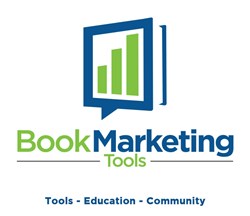 Many authors who decide to go the self-publishing route do not realize one of their jobs is going to include marketing their books." - RJ Adams.
Oneonta, NY (PRWEB) December 17, 2013
According to Amazon statistics, thousands of indie-published authors are selling via the Kindle eBook platform. Content expert Shawn Manaher and team recognized the need that self-published authors and small press companies have when it comes to marketing. A select group of authors have sold hundreds of thousands of eBooks through Amazon, and at least two authors have sold over a million copies, but many struggle to reach readers. Director of Book Marketing Tools R.J. Adams says, "Marketing is foreign to many authors, so it is often neglected. One of the main goals of Book Marketing Tools is to equip authors with tools and marketing tips to help them excel in the role of marketer for their books."
Their flagship tool, the Stats Dashboard, includes a customizable dashboard to provide authors with visual representations of sales and earnings. Authors can view data at a daily, weekly or monthly level; they can also set custom ranges for reports. According to Adams, statistics provided by booksellers are very basic and don't provide authors with the ability to gather detailed data to assess the viability of marketing campaigns or content. "The Stats Dashboard takes these stats to a whole new level," says Adams. He points to the breakdown of daily earnings, options for beautiful and easy-to-read graphs, and other information not provided by individual booksellers.
The Marketing Events feature within the tool lets authors track the effectiveness of their marketing campaigns by comparing the two weeks after the campaign with the two week prior to it. Authors will be able to measure the results associated with marketing efforts such as sales, giveaways, blog hops and book borrows. Book Marketing Tools also provides ongoing education to authors via a blog that includes the latest tips and ideas as well as curated content. "Many authors who decide to go the self-publishing route do not realize one of their jobs is going to include marketing their books," says Adams. Book Marketing Tools is helping to develop the self-publish eBook marketing industry by providing authors with the tools, education and community to market their books better.
Authors and publishers can access BookMarketingTools.com from a variety of devices. Pricing for the service varies according to the number of books to be tracked. For a limited time, publishers and authors can take advantage of launch pricing to try any package for less than five dollars.
About Book Marketing Tools
Book Marketing Tools is provided by the content experts behind The Content Authority, a content creation business that has been serving clients worldwide since 2009. Launched in 2013, Book Marketing Tools assists authors and publishers in bringing material to the digital space in a way that captures market interest and drives sales. The suite of tools includes access to tools, education and community.
Contact
Book Marketing Tools
http://bookmarketingtools.com
rj(at)bookmarketingtools(dot)com
614-282-9110