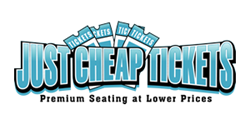 Cheap Broadway tickets, such as Book of Mormon tickets, are always available at JustCheapTickets.com
Brookfield, WI (PRWEB) July 30, 2013
The musical has generated positive reviews and has won nine Tony Awards, including being honored as Best Musical. Since the show has become so popular with theatergoers, the successful Broadway run is still continuing at Eugene O'Neill Theatre into the middle of next year and likely beyond. Touring versions of the show are also popping up across the country. JustCheapTickets.com has many tickets in the inventory featuring reduced pricing for performances on Broadway and elsewhere.
Eugene O'Neill Theatre will host the hilarious show well into next year, but many theaters across the map are also featuring performances. Theatergoers in a variety of U.S. locations are laughing uproariously at the plight of Elders Price and Cunningham, two young missionaries of the Mormon faith who are required to make converts out of Ugandan villagers. he production is presently appearing at a number of locations from coast to coast and will also appear at U.S. theaters later this year and in 2014. Some of the destinations within the United States where theater buffs may now see or later attend a performance include Austin, Texas; Chicago, Illinois; Omaha, Nebraska; Boston, Massachusetts; East Lansing, Michigan; New Orleans, Louisiana; Las Vegas, Nevada; Houston, Texas; Louisville, Kentucky, Orlando, Florida; and Seattle, Washington. Chicago performances began back in December of 2012 and are set to continue until October of this year. After this limited engagement has concluded in Illinois, it will progress to other theaters in the United States on yet another tour.
Book of Mormon tickets are the perfect choice for adult theatergoers looking for amusing entertainment in a live show. Seats to a performance either on Broadway or elsewhere will also make thoughtful gifts for theater buffs who might not be inclined to purchase tickets for themselves. Afternoon and evening performances are taking place at a variety of theaters, making it easy for fans of the show to find the perfect time to attend an event.
Positive reviews from theater critics have been plentiful, especially concerning the storyline, the musical score and the lively choreography. Theater aficionados are in for a rollicking good time when they obtain seats for a local showing of the production.
About Us
Cheap Broadway tickets, such as Book of Mormon tickets, are always available at JustCheapTickets.com, as are NFL football tickets for sports buffs.