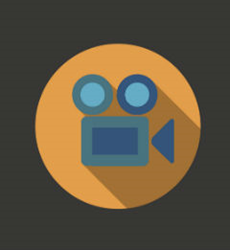 In an age that celebrates storytelling and imagery, the use of videos to promote brand awareness has skyrocketed.
San Diego, CA (PRWEB) April 04, 2014
As noted in a recent study conducted by eMarketer, B2B marketers are investing heavily in video marketing because their clients (like most internet visitors) are watching more videos than ever before. "People in general gravitate toward visual storytelling," says Liya Sharif, senior director of global marketing at Qualcomm. "Video is an incredible way to tell a story for either a B2B or B2C brand."
"In an age that celebrates storytelling and imagery, the use of videos to promote brand awareness has skyrocketed," says Jeremy Durant, business principal at Bop Design, a San Diego web design agency. B2B branding and sales-related videos—whether they appear on a Facebook page, YouTube channel or on short-format platforms like Vine or Instagram—are quickly becoming the content-marketing tool of choice among top brand marketers.
Businesses also post branding videos on their websites, including on:

Landing pages
Product detail pages
Testimonial pages
Virtually everywhere on the site as a sidebar feature
Videos can be circulated via email, newsletter and virtually every way you communicate with current and prospective customers.
Durant offers these tips to get going:
Know your objectives. "Broadly speaking, there are two main types of business-branding videos to consider—conversion videos and brand-building videos," he says. "A conversion video is chiefly designed to generate leads and drive sales. A branding video seeks to position your brand within the larger industry or demonstrate to viewers how use of your product or service will benefit them. Knowing your ultimate branding or marketing objectives in advance (rather than determining them afterward) can save you considerable time and money."
Tailor the video to your preferred audience. Because the tone and subject matter of videos can vary widely, businesses need to understand how the intended audience will likely respond. Some target customers enjoy a tongue-in-cheek approach, but the same approach can alienate viewers in another market. Says Durant, "No single type of video will appeal to everyone, so don't even try."
It's also important to gauge the level of knowledge and sophistication among intended viewers. Senior decision makers, industry experts and influencers will respond more favorably to an in-depth approach, while those new to a business will get lost if the subject-matter is too dry and detailed. Consider the proper tone for the video (corporate, humorous, traditional, informal, etc.) during the planning process.
Decide on the right type of video. Assessing the desired audience response can help guide businesses toward the type of video they want to make. There are dozens of potential video format choices, such as:

On location or at an event
Two or more talking heads
Product demonstration or "how-to" format
A look behind the scenes of your business
Customer testimonials
Animation
Interview with the CEO
Case study
"Whatever approach you choose, keep in mind our human predilection toward storytelling," Durant says. "Not every type of video naturally lends itself to a narrative format, but with a little imagination, most of them do. Your brand is your story – how you choose to tell it should resonate with your target market. Make people care about your product or service. That's how brands become better known and followed."
Optimize the video for SEO. "How-to" videos (such as the basic informational type seen in great numbers on YouTube) are an effective way to improve a business's search engine ranking. "Think about how often people type in "how to …" as part of their online search," Durant says. "If your instructional video includes 'how to' in the title (combined with key phrases most often used by your target audience), it stands a good chance of driving targeted traffic back to your website."
Make the video easy to share. When people come upon a video they like, they're apt to share it with friends and colleagues in their social media networks. Offer easy ways to embed a video so they can share it on various blogs or websites. Also, set up a YouTube business channel, where viewers can locate the video and promote it via Twitter, Facebook and other platforms.
"Creating videos to boost your brand doesn't have to be expensive or time-consuming," Durant says. "As long as you focus on entertaining and informing the target audience, yours could be the next video to go viral."
Bop Design is a San Diego marketing and web design agency with offices also in Orange County, CA and the New York metro area. Specializing in B2B, Bop Design creates holistic marketing plans geared toward lead generation and business development. Bop Design offers services in branding, logo design, website design and development, responsive web design, SEO, PPC, social media and content marketing. http://www.bopdesign.com.