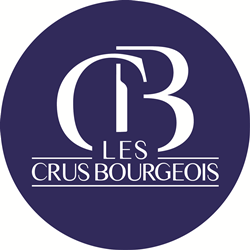 NEW YORK (PRWEB) January 27, 2020
The Crus Bourgeois du Médoc (http://www.crubourgeois.com), one of the oldest and most prestigious classifications in Bordeaux, will publish their new, highly anticipated three tier 2020 Crus Bourgeois du Médoc Classification on February 2, 2020.
This new Classification, which had been in development for the last five years, will represent a return to the historical hierarchy categories, as well as efficiently maintain and guarantee the quality and origin of the Crus Bourgeois du Médoc for future years.
The new 2020 Crus Bourgeois du Medoc Classification is based on the following principles:

The Classification will now be valid for five years rather than one year,
The vintages included as part of the new Classification will be 2018, 2019, 2020, 2021, and 2022,
Three historic hierarchical levels will be reintroduced: "Crus Bourgeois," "Crus Bourgeois Supérieur," and "Crus Bourgeois Exceptionnel,"
The quality of the wines was assessed using a blind tasting consisting of several vintages,
Development of positive points put forward by each château,
Respect for the environment,
Lastly, the impartiality of the Classification will be ensured by an independent verification body.
A specially selected jury for this classification has been assembled to study eligible properties for the higher categories: "Cru Bourgeois Supérieur" and "Cru Bourgeois Exceptionnel."
This specially selected jury includes:

Gilles de Revel, President of the Jury: Professor at the University of Bordeaux, Gilles de Revel is Deputy Director of the Institut de Sciences de la Vigne et du Vin (ISVV) and Honorary Dean of the Oenology Faculty.
Bill Blatch, Vice Chairman of the Jury: Currently a Senior Consultant at Christie's, Bill Blatch previously was a wine merchant for nearly 30 years.
Coinciding with the launch, the Crus Bourgeois du Médoc will be launching a new brand identity and communication campaign that will be continued throughout the Classification.
Since 2013, the number of Crus Bourgeois du Médoc distributed in the U.S. has grown from 130 to 200. Today, nearly 70% of the Crus Bourgeois du Médoc are available on the U.S. market and in most fine wine stores throughout the country. Each bottle of is authenticated with a QR code sticker that guarantees the quality of the wines that are bottled and enables Cru Bourgeois wines to be easily identified.
About the Crus Bourgeois du Médoc
The Crus Bourgeois du Médoc (http://www.crus-bourgeois.com) form the largest family of Bordeaux crus from some of the most prestigious appellations of the Left Bank. This family brings together vineyards with widely differing profiles and terroirs that satisfy a drastic set of requirements. Thanks to its yearly blind selection process, the Crus Bourgeois du Médoc guarantee consumers a standard of quality for every bottle that proudly bears the "Cru Bourgeois" label.