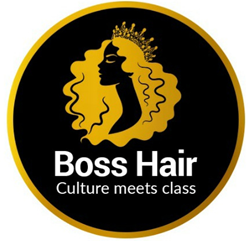 FREDERICK, Md. (PRWEB) December 10, 2020
Boss Hair Salon, a diverse, full-service hair salon located at 464 Prospect Boulevard, has officially opened and looking forward to making you a loyal client. Boss Hair Salon is currently running a holiday promotion at 20% off all services and products.
Boss Hair Salon had a grand opening on Nov. 7, 2020 with support from the county, city and family/friends. In spite of the pandemic, Boss Hair Salon looks to persevere through the current challenges to build a brand that supports the community during the tough times. They officially opened to the public on Nov. 15, 2020.
The team at Boss Hair Salon says "Our goal is to be your one-stop shop for all hair types. We strive to make our clients feel like a "boss," and at the same time, build a stronger community where our differences are celebrated."
Boss Hair Salon is still looking for talented Hair Stylists, Braiders and Barbers to join our fast-growing team. If you have what it takes, they would love to hear more from you. Contact the owner directly at 240-918-8570.
To learn more about Boss Hair Salon, visit the website http://www.bosshairfrederick.com. To follow on Instagram and Facebook, go to: @bosshairsalonfrederick.