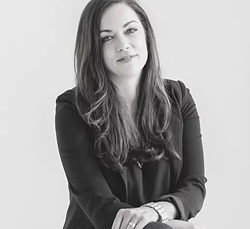 Taking action is our battle cry in 2020. It's comfortable to talk about intent but takes courage to put words into action. That's our why," - Tony Cornett, SVP of Talent Acquisition
NEW YORK (PRWEB) April 06, 2020
BossMakeHer, a startup company that seeks to connect women to senior corporate leadership opportunities, announced a new partnership with Medidata, a Dassault Systèmes company, and the global leader in the digital transformation of life sciences. The new collaboration, spearheaded by Tony Cornett, the Senior Vice President of Talent Acquisition and Talent Brand at Medidata, seeks to connect more women to opportunities in technology.
The partnership comes at a time when more organizations are working to increase the number of women in technology. Globally women hold just 24% of the senior leadership positions, with the US lagging behind the global average at 21%. Another recent study shows that women are claiming more leadership opportunities, but they are facing several challenges caused by workplace culture.
Speaking about the partnership, Tony Cornett emphasized the need for organizations to focus on building a gender-diverse workplace.
"Medidata is an innovative company, and we need diverse opinions to allow us to grow and expand. Excuses like, 'There isn't enough talent out there' just don't resonate for us. We know great talent is out there, and want to provide the opportunity to everyone. Taking action is our battle cry in 2020. It's comfortable to talk about intent but takes courage to put words into action. That's our why," he emphasized.
Tracy Saunders, former executive recruiter and founder of BossMakeHer, applauded Medidata's efforts and emphasized the need to close the leadership gender gap between men and women.
"The gender leadership gap is pervasive. Women are much less likely than men to be in leadership positions. In most organizations, male leaders outnumber female leaders by wide margins. Companies that have women in top management roles experience what we call innovation intensity and produce more patents by an average of 20 percent more than teams with male leaders."
Medidata will use BossMakeHer's platform and deep understanding of job search-related gender issues to connect with talented senior women who are confidentially exploring new opportunities, as part of their continued commitment to build a gender-diverse workplace.
About BossMakeHer
Created by a former executive recruiter for Amazon, Google, and Cisco, BossMakeHer discreetly connects accomplished senior-level women with hidden opportunities and exclusive networking introductions to top-tier companies. Learn more at our partnerships at BossMakeHer.
About Medidata
Medidata is leading the digital transformation of life sciences, creating hope for millions of patients. Medidata helps generate the evidence and insights to help pharmaceutical, biotech, medical device and diagnostics companies, and academic researchers accelerate value, minimize risk, and optimize outcomes. More than one million registered users across 1,400 customers and partners access the world's most-used platform for clinical development, commercial, and real-world data. Medidata, a Dassault Systèmes company (Euronext Paris: #13065, DSY.PA), is headquartered in New York City and has offices around the world to meet the needs of its customers. Discover more at http://www.medidata.com and follow us @Medidata, The Operating System for Life SciencesTM.