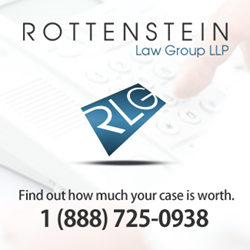 If the plaintiffs prevail, it might prompt Boston Scientific to strongly consider settlements out of court.
Rockville Centre, NY (PRWEB) September 22, 2014
United States District Judge Joseph R. Goodwin, before whom all of the federal mesh lawsuits (http://www.meshinjurylawfirm.com/lawsuits/) filed against defendant manufacturer Boston Scientific Corp. have been consolidated for pretrial matters, issued an order in the multidistrict litigation—In re: Boston Scientific Corp. Pelvic Repair System Products Liability Litigation (United States District Court for the Southern District of West Virginia; Case no. 2:12-md-02326)—requiring that four member cases be ready for trial by November 3, 2014. The order also sets deadline for the remaining matters to be dealt with before trial, including scheduling a final settlement conference, the submission of proposed jury instructions, and the trading of witness and exhibit lists.
Whichever case begins trial on November 3 will be the first federal Boston Scientific mesh product to do so. To date, there have been a handful of Boston Scientific mesh product cases tried in state courts, the most recent of which—Salazar v. Lopez (no. DC-1214349, District Court for Dallas County, 95th Judicial District of Texas)—resulted in a judgment of $73 million against the company, according to Bloomberg.* Boston Scientific had won two earlier trials involving its Obtryx sling, and in July, the company won a bellwether trial involving its Pinnacle mesh.
There are currently more than 13,000 pending consolidated federal lawsuits involving claims by women that various vaginal mesh products made by Boston Scientific erode after implantation, causing organ damage and pain, according to court filings.
"These bellwether federal trials can set the tone for the thousands to follow," said Rochelle Rottenstein, principal of the Rottenstein Law Group. "If the plaintiffs prevail, it might prompt Boston Scientific to strongly consider settlements out of court."
Women needing more information about the alleged dangers of transvaginal mesh products should visit http://www.meshinjurylawfirm.com, where they will find a confidential, no-cost claim evaluation form that can be filled out in order to determine if one has grounds to file a vaginal mesh product lawsuit.
*"Boston Scientific Ordered to Pay $73 Million Over Implant." Bloomberg.com, September 9, 2014. (http://www.bloomberg.com/news/2014-09-09/boston-scientific-ordered-to-pay-73-million-over-implant.html)
About THE ROTTENSTEIN LAW GROUP LLP
The Rottenstein Law Group LLP is a New York-based firm that represents clients nationwide in mass tort actions. The firm was founded by Rochelle Rottenstein, who has more than two decades of experience as a lawyer, to represent clients hurt by defective medical devices and medications. (Attorney advertising. Prior results do not guarantee a similar outcome.)
Contact:
The Rottenstein Law Group LLP
Rochelle Rottenstein, Esq.
100 Merrick Road # 266
Rockville Centre, NY 11570
(212) 933-9500 (office phone)
(212) 933-9980 (facsimile)
rochelle (at) rotlaw (dot) com
plus.google.com/106070664376281033016