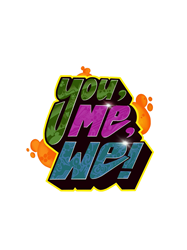 After years of development, we are excited to present this dynamic interactive experience, which addresses critical issues at a time of increasingly divisive discourse in our country.
BOSTON (PRWEB) November 28, 2022
Boston Children's Museum announces the opening of its new You, Me, We Exhibit. In response to, and in support of, needs expressed by parents and caregivers, You, Me, We, offers adults thoughtful guidance and tools to engage with children as they begin to perceive, explore, and question topics such as identity and fairness.
Through the Museum's playful learning activities, visitors will be encouraged to consider the many influences on identity development, including community, traditions, religion, food, culture, and belonging. Thoughtful discussion prompts will invite visitors to reflect on their similarities and differences, and practice empathy and kindness toward one another. It is hoped that the exhibit will also lead visitors to consider the role of bias in determining how our differences are perceived, and how it can lead to racism and discrimination.
"After years of development, we are excited to present this dynamic interactive experience, which addresses critical issues at a time of increasingly divisive discourse in our country. We hope the exhibit will support parents and caregivers in introducing complex topics that may be difficult for them to discuss but, in doing so, will help their children understand and value our diversity, thereby creating a more just and fair society," said Carole Charnow, President & CEO.
Ultimately, by supporting engagement and conversation between and amongst families, friends, and even visitor groups meeting for the first time, this exhibit encourages visitors to celebrate their own uniqueness and develop respect and empathy for others.
"The You, Me, We exhibit provides an inclusive and safe environment where every child can tap into their curiosity in positive ways," said Mariangely Solis Cervera, Chief of Equity & Inclusion for the City of Boston. "It challenges both kids and adults to question why the world around them is the way it is, and what they can do to make it better. I can't wait to experience the exhibit with my niece!"
The mural paintings featured in the You, Me, We exhibit were created by Silvia López Chavez and Chanel Thervil. Boston Globe Media Partners is the exhibit Media Partner. Special thanks to the many community members and Boston Children's Museum staff (past, present, and future) who contributed to this exhibit.
You, Me, We is generously supported by Bank of America, Institute of Museum and Library Services, Lisbeth Tarlow and Stephen Kay, The Connors Family, Lilly Endowment Inc., Mass Cultural Council, MassDevelopment, National Endowment for the Humanities, Amazon, Cummings Foundation, Mabel Louise Riley Foundation, The Omidyar Family, The Boston Foundation, Sean McGrath, Susan and Bob Schechter, Sun Life, Blue Cross Blue Shield of Massachusetts, John Hancock, W.K. Kellogg Foundation DAF by R. Murguía, Harvard Asia Center, Anri Wheeler and David Brenninkmeyer.
For additional information visit http://www.BostonChildrensMuseum.org
About Boston Children's Museum
Boston Children's Museum engages children and families in joyful discovery experiences that instill an appreciation of our world, develop foundational skills, and spark a lifelong love of learning. More information about Boston Children's Museum can be found at http://www.BostonChildrensMuseum.org. Become a fan of the Museum on Facebook and Twitter
Hours and Admission
The Museum is open Wednesday – Sunday with two set daily time slots, 9:00am-12:00pm and 1:30-4:30pm. To reduce touchpoints and enable timed visits, all ticketing will be done online. Members must also make reservations online. There are a limited number of visitor reservations available for each time slot. Adults, $20, children (1-15) and senior citizens, $20; children under 12 months and Museum members are always free.