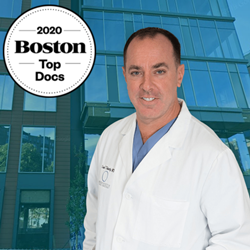 "I grew up reading Boston Magazine. It was always in our home. It's surreal to be listed in it!!! Thank you!!" - Dr. Sean Doherty
BOSTON (PRWEB) February 09, 2021
Dr. Sean Doherty is a board-certified plastic surgeon with busy practices in Boston and Brookline and is also the Medical Director for Cynosure, Inc. in Westford, Massachusetts. His education at Columbia University and Tufts School of Medicine combined with his passion for art history are one of the many reasons that he is being awarded the 2021 Boston Top Doc Award by Boston Magazine for the third consecutive year.
"I grew up reading Boston Magazine. It was always in our home. It's surreal to be listed in it!!! Thank you!!" - Dr. Sean Doherty
Boston Magazine collaborates with the healthcare research company Castle Connolly Top Doctors, which showcases the finest physicians in the area, as chosen by their peers.
Dr. Sean Doherty encourages patients to seek out personalized improvements that will boost their confidence in small ways, without large, obvious changes that would create discomfort or an artificial appearance.
Subtle changes are the primary goal for Dr. Doherty. Consultations with patients include conversations about current concerns, eventual outcome expectations, and total goals for the procedure. Before any cosmetic treatment at the Boston Center for Facial Rejuvenation, the patient will be well aware of:

The preparatory steps for a successful procedure
The steps of the procedure itself
Appropriate expectations
The aftercare process
Recovery steps
Follow-up process
When the patient can expect the final results
While there are many procedures that will allow patients to return to their normal lives immediately after the treatment, other procedures require some recovery time. Patients will be carefully interviewed during the consultation to make sure that any activities or current medications that would impact their healing process could be adjusted or paused as needed.
Both men and women can enjoy the results of plastic surgery and gain or reclaim confidence in their appearance. From breast enhancement and abdominal liposuction to chest contouring or facial injections, anyone who wants to feel better about their face and body can reach their aesthetic goals with the help and guidance of Dr. Doherty and his team at the Boston Center for Facial Rejuvenation.
Contact Dr. Doherty's office for a consultation at 617-450-0070 in Boston or at 617- 735-8735 in Brookline. Start your journey into a more confident future with us today.