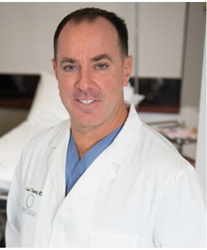 BOSTON (PRWEB) October 19, 2020
Boston plastic surgeon Dr. Sean Doherty recently achieved a major milestone by surpassing 100 Google Reviews for his popular cosmetic practices in Brookline and Boston, MA. Capturing almost 60% of all reviews on the web, Google is considered the gold standard of service rating. By achieving a score of 4.9 out of 5, his patients have expressed why Dr Doherty is the best in his metro area. As per Google, local businesses average 39 reviews on the platform. Dr. Doherty's 100-plus reviews showcase the ongoing positive experiences from his patients.
Surpassing 100 Google reviews is another major accomplishment for Dr. Doherty in a string of awards and ongoing client recognition. With a rating of 4.9, patients have decisively expressed their satisfaction with their cosmetic results and their experience. Dr. Sean Doherty continues to build his excellent reputation as one of the top board-certified plastic surgeons in New England.
Some of Dr. Doherty's Google reviews include words like "caring," "intelligent," "knowledgeable," and "experienced." A common thread that emphasizes Dr. Doherty's patient-centric approach is apparent. Reviewers are keen to talk about the excellent results they enjoy in the wide range of procedures that the surgeon offers. Dr. Doherty stated, "I am thrilled to have so many of my patients take the time to share their plastic surgery stories with the world. I always encourage new patients to do their homework, as reviews help tremendously with learning about the aesthetic of surgeons. Online reviews have become the new word of mouth and the best referrals come from word of mouth."
Patients note that Dr. Doherty makes them feel comfortable. They appreciate that the doctor takes the time to truly get to know them, regardless of their cosmetic needs. One patient states that Dr. Doherty "is a great communicator and listens to my needs and offers honest advice."
Besides his many positive reviews, recent awards include Top Doctor of Plastic Surgery in 2017, 2019 and 2020 by Boston Magazine and an induction into the Cosmetic Surgery Reviewer's Hall of Fame.
Dr. Sean Doherty has offices in Boston and Brookline. He also provides his expertise to patients at the Boston Center for Facial Rejuvenation. When not performing procedures, he is a Medical Director and Principal Investigator with Cynosure in Westford, MA, which is an international laser company responsible for SmartLipo, SculpSure, TempSure, Potenza and the Icon laser platform. Any time he doesn't spend with patients goes toward keeping up with the latest developments in dermatology and plastic surgery.
Dr. Doherty also collaborates with Allergan, a cutting-edge pharmaceutical company that conducts research in dermatological, eye care and gastrointestinal products and produces Botox, the Juvederm family and Kybella. Dr. Sean Doherty is a speaker, peer-to-peer educator, and trainer for the company.
Sean Doherty, MD, a board-certified plastic surgeon since 2010, is located in Boston, MA. The award-winning doctor is recognized by patients and peers alike for his expertise in surgical and minimally invasive procedures. He offers procedures for the face and body, including facelifts, blepharoplasty, tummy tucks, male chest contouring and breast augmentation.
To find out more about Dr. Doherty's services, fill out the contact form on his website. Or call the doctor's Boston (617) 935.0801 or Brookline (617) 996.7604 offices to schedule a consultation.