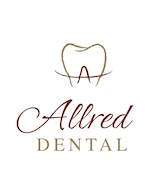 Patients with moderate chronic temporomandibular joint and facial pain can greatly benefit from dental Botox treatments
San Marcos, CA (PRWEB) October 29, 2014
Jeffrey Allred DDS at Allred Dental in San Marcos, CA is now providing therapeutic Botox injections. Botox till recently was known to be used mainly for cosmetic purposes, but now it is used in dentistry as well.
"Innovative uses have been found for Botox in the dentistry field. Research has shown that Botox has substantial benefits as an adjunctive therapy in dental and cosmetic treatment. It has clinical uses as an adjunct in TMJ and bruxism cases. Patients with moderate chronic temporomandibular joint and facial pain can greatly benefit from dental Botox treatments. Injected, Botox has shown to greatly reduce the intensity of muscle contractions that contribute to TMJ and facial pain, giving patients significant relief." – said Dr. Allred. "Patients who suffer from high lip line can also benefit from dental Botox treatments, as it is often used in conjunction with dermal filler therapy as a non-surgical alternative to these cases." – He added.
Botox is also used in dentistry for retaining muscles during orthodontic therapy, relaxing the depressor anguli oris muscles and for helping patients get used to new dentures.
Botox dental therapeutic injections are not for everyone. There is certain candidacy requirement one has to meet: the patient receiving Botox has to be between the ages 18-65 and has to have a satisfactory overall health condition both physically and psychologically. Patients choosing Botox therapeutic injection for their dental problems must be aware that this is a non-surgical, but temporary solution. Botox is contraindicated during pregnancy and nursing.
If you are interested to find out more about Botox Dental Therapeutic Injections call Allred Dental at (760) 304-6455 or read here.
About Allred Dental
Allred Dental's mission is to build trusting relationships with patients by offering caring service to patients. The services offered at Allred Dental include dentures, implants, crowns and bridges, veneers, inlays, onlays, teeth whitening, smile makeovers, root canal treatment, wisdom teeth removal, TMJ jaw pain treatment and more.