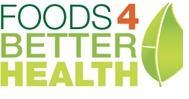 3 More Reasons BPA Exposure is Dangerous for Your Health.
Boston, MA (PRWEB) July 07, 2013
Foods4BetterHealth.com, a new food and nutrition web site that believes in using food to heal and prevent disease and illness and help one live a long, happy life, reports on three new studies that found that bisphenol A (BPA) exposure can cause severe health effects.
As Foods4BetterHealth notes (foods4betterhealth.com/3-more-reasons-bpa-exposure-is-dangerous-for-your-health-2560), three recent studies have recently linked BPA exposure to dangerous health effects. The first study, conducted by researchers at the University of Michigan,
found that mothers, if exposed to BPA, can actually transfer BPA to their fetuses while in vitro.
The researchers also found that BPA exposure was linked to high postnatal fat tissue inflammation, a precursor for diabetes, metabolic syndrome, obesity, and cardiovascular disease. (Source: "Prenatal Exposure to BPA Affects Fat Tissues in Sheep," ScienceDaily June 17, 2013; http://goo.gl/7d4oU.)
As the article "3 More Reasons BPA Exposure is Dangerous for Your Health," notes, this isn't the first study to point out the dangers of BPA. Another study, presented at the Endocrine Society's 95th Annual Meeting, found that BPA exposure is linked to birth defects in boys with undescended testicles, the most frequent congenital malformation in newborn males. This exposure is dangerous, as the condition can progress to fertility problems and testicular cancer. (Source: BPA Linked to a Common Birth Defect in Boys," ScienceDaily web site, June 17, 2013; http://goo.gl/qbJcp.)
The Foods4BetterHealth report continues to draw evidence from another recent study by the
University of Illinois, which found a strong link between early exposure to BPA and prostate cancer. The study found that BPA's estrogen-like compounds can actually sensitize prostate stem cells to estrogen, and that men with higher estrogen levels are more likely to develop prostate cancer. (Source: "Exposure to BPA in Developing Prostate Increases Risk of Later Cancer: Ubiquitous Plasticizers May Have Long-Term Health Effects," ScienceDaily site, June 17, 2013; http://goo.gl/R2DiF.)
Foods4BetterHealth concludes that many Americans are routinely exposed to BPA in their daily lives, since BPA is found in canned foods and many plastic products. The report offers recommendations to reduce exposure to BPA, such as by purchasing BPA-free products and using stainless steel or glass containers, instead of plastic, to minimize risk.
Foods4BetterHealth.com, created by Doctors Health Press, is a food news and health web site, offering readers information about the latest food controversies, exclusive expert advice, and health tips to ward off illness, prevent disease, and live a long, healthy life. For more information, visit foods4betterhealth.com.