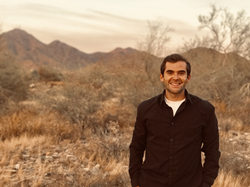 We know that having someone paint your home, especially the interior, means having someone in your home. We appreciate when our clients choose to do business with us and we are committed to respecting your home and belongings from the first quote to the final walk through. - Brad Buchberger
SCOTTSDALE, Ariz. (PRWEB) October 13, 2020
With a background in real estate and a love for painting, Brad Buchberger is pleased to announce the launch of his new business – Fresh Coat Painters serving Paradise Valley.
Fresh Coat Painters serving Paradise Valley offers painting services including interior and exterior painting, sealing and staining, faux painting, popcorn ceiling and wallpaper removal, faux painting, gutter cleaning, pressure washing and drywall repair. Fresh Coat Painters has a 24/7 receptionist, online scheduling and free detailed quotes, and they only use high-quality materials. Buchberger's locally-owned and operated franchise serves Paradise Valley, Scottsdale, Arcadia, McCormick Ranch, Camelback and the surrounding areas. Fresh Coat Painters has a national product partnership with Sherwin-Williams®, so products are guaranteed to be high quality.
"Fresh Coat Painters is a national name because of the company's commitment to quality and customer service, but it's as much about the way we treat our customers and our warranty as it is about our understanding of the painting process and the high-caliber products we use. We understand what it takes to do an excellent job and we put that to work for every customer," Buchberger said. "We know that having someone paint your home, especially the interior, means having someone in your home. We appreciate when our clients choose to do business with us and we are committed to respecting your home and belongings from the first quote to the final walk through."
Buchberger jumped right into real estate with his brother after graduating high school in Washington state and worked in that industry for 10 years, which involved painting many houses. While working in real estate, he earned his teaching degree and worked as a teacher, before deciding to move to Arizona.
"I was ready for a change of scenery and a change of careers. Being new to the area and new in the industry, I knew a franchise could help me get up and running quickly. As I was looking for the right opportunity, I came across the Fresh Coat logo and mission of 'Painting Done Right!© and I knew it would be a great fit. I have experience painting quite a few houses and I understand the importance of customer service, which I'm looking forward to bringing to Fresh Coat Painters here in Paradise Valley," Buchberger said.
Fresh Coat Painters was founded in 2004 as part of Strategic Franchising Systems. Since 2015, Fresh Coat Painters has been included in the Bond's Top 100 and named to Entrepreneur Magazine's Franchise 500 list. Fresh Coat Painters is also part of the International Franchise Association, the Small Business Association's Franchise Registry, VetFran and Minority Fran. Fresh Coat Painters serving Paradise Valley is bonded and insured.
For more information about Fresh Coat Painters serving Paradise Valley, call 602-686-3235, email BBuchberger@FreshCoatPainters.com or visit http://www.FreshCoatPainters.com/Paradise-Valley.