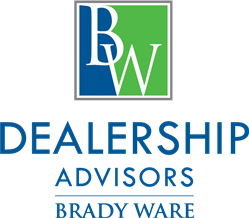 "We've transformed the way we approach our relationship with dealerships," Brady Ware Director, Sam Agresti said.
COLUMBUS, Ohio (PRWEB) April 17, 2019
Brady Ware Dealership Advisors, one of the most trusted names in accounting and financial services for auto dealers in the Midwest, is launching a new business model to help dealerships with more than their accounting functions. Brady Ware Dealership Advisors now offers comprehensive consulting services designed to focus on being more tax efficient, safe guarding dealership assets and helping dealerships with succession.
"There are a number of high-expense areas within a dealership that make it difficult for management to measure return on investment," Brady Ware Director, Sam Agresti said. "From a CPA's viewpoint, it's necessary to understand and control these expenses.
"In response, we've transformed the way we approach our relationship with dealerships. As we review the numbers monthly, quarterly or annually for our dealership partners, we're now able to pinpoint inefficiencies and provide strategic solutions to address those areas and increase profitability."
Brady Ware Dealership Advisors has assembled a robust team with decades of dealership experience, from within dealership walls as well as from consulting firms and support services who focus on Dealerships. Brady Ware is able to bring in the right people to help optimize operations and ensure that dealerships are getting the value for every dollar spent. Some of the new services added focus on fixed and variable operations enhancement, fraud and safeguarding assets, employee placement services, warranty reimbursement and digital marketing.
In all, Brady Ware has added services designed to improve processes and procedures in different departments, many in response to evolving technologies and business practices. Digital marketing and advertising, for instance, is one of the largest monthly expenditure apart from labor but is difficult to measure for many dealerships.
"The way people buy cars is very different today than it was 10 years ago. By the time a person hits the lot, they've done their research, picked out their car, and are likely just coming in to pick it up," Brady Ware Digital Marketing Consultant Justin Ward said. "They know it's a necessary evil but don't have a full understanding of what they're dollars are buying and how that translates to ROI. That's where we come in, and our approach as part of Brady Ware is coming from a very analytical and finance forward place in the interest of improving their bottom line."
As the service and consultant partnerships continue to grow, so does the team of industry recognized CPAs and CFOs, who have found great value a new way of doing business.
"For more than 30 years, I've crunched numbers for automotive groups and, from where I'm sitting, the math is the easy part," said Sean McCarthy, who recently merged his practice with Brady Ware to offer CFO-level services to dealership partners. "But you can't manage what you can't measure. This team allows us to measure every aspect of the dealership business and create solutions that help them fill a need, grow their operation and best position them for the future."
Brady Ware serves more than 80 dealerships throughout the Midwest and Georgia from offices in Ohio, Indiana and Georgia. For more information, visit bradyware.com
About Brady Ware
Brady Ware & Company is a leading regional accounting firm with more than 150 professionals serving clients throughout the Midwest and Southeast in a variety of industries including Automobile dealers. Brady Ware brings business owners the knowledge and vision they need to move their businesses forward by providing a breadth and depth of expertise in a wide range of accounting, financial and business consulting services. Brady Ware serves clients with a personal touch with locations in Ohio, Indiana and Georgia.