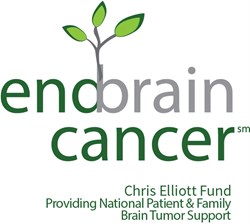 The Patient Support Services Center Open House is on January 3rd from 4pm - 8pm in Redmond, WA
Redmond, WA (PRWEB) December 16, 2013
The Chris Elliott Fund (CEF), a brain cancer and brain tumor patient advocacy organization, announces the grand opening of their new Patient Support Services Center in Redmond Washington. For the past 11 ½ years, the organization has provided free patient services in various locations in Washington and virtually to a national patient base.
The organization opened its offices in Redmond at the Willows Northwest Business Park at 14959 North East 95th Street, in Redmond, Washington in July. After construction and renovations the center is officially open to the public. The center is having their open house on January 3rd to celebrate the official opening of the offices.
Founded by Dellann and Chris Elliott, 3 weeks before Chris passed away from a glioblastoma brain tumor, in 2002 the Chris Elliott Fund's mission was always to "do something about this disease." Chris and Dellann knew that there was a much needed gap to be filled in brain tumor patient support, advocacy, awareness, and research. This led to the construction of the Fund as it stands today, a patient advocacy organization currently serving over 1,800 inquiries a month for its services.
Inquiries filter in from patients and caregivers in the Pacific Northwest, nationally and globally. Since 2011, the organization has experienced rapid growth in the number of patients requesting services due to several other national brain tumor organizations closing their doors to direct patient one on one patient support.
The Chris Elliott Fund is transforming the way brain tumor patients receive care and has built a national model for serving their patients: providing daily one-on-one support directly to brain tumor patients, caregivers and their families. This is done through in-person and virtual support via the health information concierge staff, a patient support services program manager, the publishing of educational materials, and implementation of key awareness initiatives. The center is open to the public Monday through Friday 9 AM to 4 PM. The organization is always accepting new patients and inquiries.
Dellann Elliott Mydland offered on their opening, "for the past eleven and a half years we have been providing our free services in various offices locations throughout the Northwest without a formal Patient Support Services Center that had office space to accommodate our full patient staff and office staff. We now have a center suitable for our needs that will allow us to continue to grow our capacity and subsequently move the dial on survivorship for brain cancer patients. The Chris Elliott Fund believes all brain tumor patients should have equal and immediate access to advanced treatments upon diagnosis and with our new center we are even more equipped than ever to suit this need. We're here now to move the dial on survivorship and truly to make a big difference in patients lives."
The Patient Support Services Center open house and celebration will be held Friday, January 3rd from 4pm to 8pm at the new space. Light appetizers and beverages will be provided. No RSVP required, but to find out more information about the event please go to http://www.chriselliottfund.org/events/grand-opening.
The Chris Elliott Fund welcomes visitors at their new offices, for more information call their toll free 24/7 hotline at 1-800-574-5703 or email WeCare(at)EndBrainCancer(dot)com
About The Chris Elliott Fund
The Chris Elliott Fund (CEF) is a brain cancer and brain tumor patient advocacy organization and national 501(c)(3) non-profit with offices in Redmond, Washington. Established in 2002, Chris Elliott Fund's mission is to end brain cancer by expanding patient access to specialists, advanced treatments and comprehensive support programs. The organization and its advocates directly serves 400+ patients and caregivers every month free of charge. CEF is a member of the Society for Neurooncologists, American Association of Neuroscience Nurses, American Cancer Association for Cancer Research, Washington Biosciences Association, among others. If we can help, please contact us at WeCare(at)EndBrainCancer(dot)com.