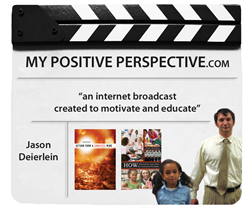 Head injuries can be most severe with younger athletes
Charleston, SC (PRWEB) September 03, 2014
On September 2, 2014, My Positive Perspective broadcast an episode that featured an NFL Spokesperson who appeared at a South Carolina Brain Injury Alliance meeting. The topic of the meeting was the danger of head injuries and concussions. South Carolina is one of the few states without concussion guidelines while playing youth sports. Deierlein, a brain injury survivor himself said, "I thought it was an eventful time with the National Football League sending a spokesperson to the event and letting it known that they do take concussions and head injuries seriously."
The spokesperson said, "The National Football League has some of the strictest return to play guidelines with some of the best athletes in the world and wants to be sure that the same is true when dealing with some of its youngest. Head injuries when suffered by young athletes can be more severe and take longer to recover from with a young and developing body." This is indeed a fact Deierlein knows well and the importance of a young athlete sitting out after a head injury is imperative.
The NFL spokesperson concludes that when given head injuries the league's stance is, "When in doubt, sit it out." Deierlein says, "I want to thank the National Football League for sending a spokesperson to help deal with this pressing issue."
My Positive Perspective is a media outlet believing that improvement in our community will be best achieved by focusing on the good things happening in our world today. Having survived a near fatal car accident as a youth, a shift of perception forced one to have a mentality of always concentrating on the brighter sides of things. This was true, and in my book, Return From a Comatose Mind, this belief was put to the test. Appreciation for life was the biggest thing one took away from my brush with death, and it is because of that gives me such a huge desire to be helpful to many. My Positive Perspective is a way of overcoming challenges through positive thinking.