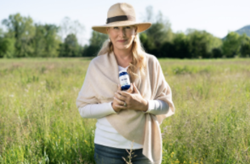 Our team of scientists and medical researchers have helped us formulate Braini so you can be the best version of yourself.
ASHEVILLE, N.C. (PRWEB) November 30, 2021
Braini®, the scientifically proven supplement created to help users achieve optimal mental health and wellbeing, announced today that it is offering customers a free "before" and "after" digital memory test so they can clearly see the improvement they achieve when taking Braini continuously.
"We are thrilled to offer our memory test to clients so they can see a direct picture of their cognitive function before they begin taking a Braini supplement and again after the first month of use," said Troylyn Ball, CEO and Co-Founder. "We know there are a lot of supplements on the market that make promises to customers. At Braini, we believe our clients should have a clear picture of their individual cognitive improvement after taking our supplement, which is why we're offering that to every client."
The Brain Powered test used by Braini was developed by CNS Vital signs. To access the test, simply check the box when you order your bottle of Braini. The test can be accessed and completed from any computer and must be completed before starting the supplement. The test requires a keyboard and about 15 minutes of undistracted, uninterrupted time to complete. It must be completed in one sitting.
Upon completion, you can begin taking Braini as directed for 30 days. Once you have completed your first month of Braini, you will be sent another secure, confidential Brain Powered test. After completing the second test, you can watch your inbox for your personal report showing your changes in key cognitive performance areas.
The Braini family of supplements offer an integrative option for those that want to enhance their cognitive abilities at almost any age. Braini's products are made from ingredients found in nature and have been reviewed by the FDA. There are no stimulants or synthetic nootropics in Braini products. Instead, Braini is formulated with natural, traditionally used silk cocoon protein called Peptylin®, a novel plant-based omega-rich fatty acid source (NeurXcel™), and wild Canadian blueberries.
The ingredients used in Braini's formulation have strong clinical science backing based on numerous human trials showing safety and benefits supporting healthy brain function. "Our team of scientists and medical researchers have helped us formulate Braini so you can be the best version of yourself," said Ball. "We know that once you try Braini, you'll truly understand the supplement's ability to enhance your clarity, bring your memories into focus, and turbocharge your mental processing."
About Braini, LLC:
Braini was founded by Troylyn Ball so people could directly experience the benefits of taking a natural and holistic, science-backed brain supplement that will benefit one's ability to live fully, regardless of their challenges. The team behind Braini understands the benefits of integrative, holistic care on the human body. By focusing on mental processing, memory, executive functioning, and more, Braini is enhancing the quality of life of its users every day. For more information about Braini or Braini, LLC please visit us on the Web at http://www.braini.com.