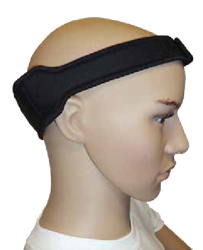 Dr. Allen's Device improves blood circulation in the brain, thus it should be recommended for seniors' to support their wellbeing.
London, GB (PRWEB) November 20, 2014
The cerebral blood flow (CBF) in normal aging decreases that consequently impairs the brain functioning and this problem can be improved by the use of Dr. Allen's Device for Treatment of Head and Brain as it increases blood circulation in the brain. It is difficult to imagine that the brain would be able to boost its function without treating its cause. A recent article confirmed this saying 'brain training computer games designed to boost the mental ability of elderly people are a waste of time and money, Fine Treatment reveals.
According to the article Brain training 'a waste of time', dated November 20, 2014, in the Daily Mail, previous research by psychologists from London Metropolitan University suggested just 15 minutes a day spent on brain training exercises could assist the growth of new brain cells, helping those with memory problems. But a University of Sydney study published last night found that self-directed brain training conducted at home had no beneficial effect. It has been also mentioned that regular computerised cognitive training conducted under trained supervision may improve memory and spatial awareness.
In the study 'What Could Computerized Brain Training Learn from Evidence-Based Medicine?' dated November 18, 2014, in the PLOS Medicine, Dr. Valenzuela and colleagues show effects that are statistically significant but uncertain in their impact on human capacity and performance. Their review, they note, "provides no indication about the durability of the observed gains, nor their transfer into real-life outcomes such as independence, quality of life, daily functioning, or risk of long-term cognitive morbidity".
'It is known that in older people the blood circulation in the brain is decreased and this should be treated in the first place in order to improve their quality of life,' says Dr. Simon Allen.
For instance, the study from Harvard Medical School 'Age-associated reductions in cerebral blood flow are independent from regional atrophy,' in the Neuroimage, states, prior studies have demonstrated decreasing CBF in normal aging. The results of this research demonstrate regionally selective age-related reductions in cortical perfusion, while subcortical CBF was relatively preserved in aging.
"The decreased CBF in elderly may lead to inability to perform daily activities that can restrict people's engagement in life," comments Dr. Simon Allen. "Dr. Allen's Device improves blood circulation in the brain, thus it should be recommended for seniors' to support their wellbeing."
For details, please visit Fine Treatment at http://finetreatment.com/brain-and-head-treatment/.
About Dr. Simon Allen and Fine Treatment:
Dr. Simon Allen, MD, PhD, Academician, member of the ATA, is a highly experienced medical professional. His specialty is in internal medicine. He has treated a wide range of chronic diseases, including patients after a heart attack, stroke, with kidneys problems, including kidney stones disease, prostate and spine conditions, as well as metabolic disorders.
Fine Treatment ensures international availability of Dr. Allen's Devices for the treatment of chronic prostatitis and BPH, coronary heart disease, for dissolving kidney stones, for a powerful relief of upper and lower back pain and sciatica, as well as for natural brain function support.