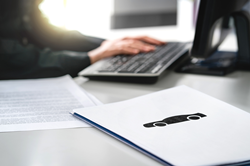 "Insurance was the next logical industry for white label prepaid cards. With the card programs we build for insurance clients, they know the cards they issue to their own customers will be accepted by most vendors, are fraud-protected, can be used at ATMs and don't require a trip to the bank."
MILAN (PRWEB) January 23, 2020
A prepaid card without a logo would be like a billboard without an advertiser. With prepaid cards continuing to grow at a dramatic rate year-over-year, online insurance companies are becoming the latest business sector to jump on the bandwagon to speed claim payments, reduce costs, boost brand reputation, and add value to their service offerings, according to experts from Axiom Prepaid Holdings, a global provider of end-to-end payment solutions that include Mastercard® and Visa® prepaid cards.
White label prepaid cards bear the logo and name of a third party and have been proven to increase brand visibility with each swipe as well as build customer loyalty and even provide a revenue stream. In the insurance realm, the cards are gaining popularity as a means of streamlining processes and paying claims faster versus issuing check payments – especially in the cases of recurring payments and for payments to those without checking accounts. Insurers can now simply load payments to the customer's card rather than issue multiple checks.
"Insurance was the next logical industry for white label prepaid cards to take hold," said Steven Foster, CEO of Axiom Prepaid Holdings, which launched its White Label Program last year. "With the white label Mastercard® and Visa® prepaid card programs we create for insurance clients, they know that the cards they issue to their own customers will be accepted by most vendors, can be used at ATMs for cash withdrawals and do not necessitate a trip to the bank. And if a card is lost, fraud protection is assured."
Axiom uses advanced digital tools to ensure its White Card Program experience is seamless for clients. Its operations team handles administration and provides a secure infrastructure for processing, reporting tools and integration of cardholder services to businesses' existing applications and websites. Standard features of the programs include card-to-card payments, ATM access, direct deposit load, generated statements, 24/7 help, fraud protection, virtual card access and SMS/email alerts along with built-in compliance safeguards. Axiom likewise gets its clients' programs up and running in as little as three months.
"There is a great deal of expertise that goes into running a white label program and we provide that. Our advanced digital tools, compliance expertise, and overall industry-leading knowledge of prepaid card programs allow insurers to keep their attention on operating their businesses while we make sure their brand is gaining continual traction and that their customers are satisfied with their cards," said Nick Cloonen, Chief Compliance Officer, Axiom Prepaid Holdings. "We live in an increasingly cashless society and it stands to reason that the insurance arena can provide important support to its policyholders by utilizing prepaid cards to make the difficult times that often come along with an insurance claim a little easier."
About Axiom Prepaid Holdings:
Axiom Prepaid Holdings was born of the desire of two entrepreneurial-minded banking industry veterans to turn the prepaid card model upside down. To make banking simple. To give consumers and businesses around the globe access to innovative, easy-to-use, digitally driven, fun, flexible and secure products and services. Today, Axiom has 9 offices and conducts business in 20 countries. Every day, the Axiom team strives to create 100% turnkey solutions to help cardholders gain economic freedoms and help businesses achieve growth and success. To learn more about Axiom Prepaid Holdings, please visit: http://www.axiompph.com.