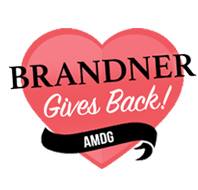 "It's a blessing to be able to help our brothers and sisters in Lake Charles and the surrounding communities during this time of need." —Mike Brandner
NEW ORLEANS (PRWEB) September 05, 2020
Brandner Gives Back has coordinated with Children's Hospital of New Orleans, Central City BBQ, the Irish Armada, Cumulus Radio, and many other local businesses to gather donations to distribute to the evacuees currently living in hotels throughout the New Orleans Metro area. Items on the donation wish list include baby strollers, baby pack-n-play, children's toys and books, baby supplies, and toiletries for adults and kids. Text and online monetary donations are also welcome with 100% of proceeds going towards buying supplies for the evacuees. To donate by phone, text givelaura to 4432. Or, visit brandnergiveback.com for a link to the Brandner Gives Back's Give Lively Hurricane Laura Relief page.
"Three years ago, Brandner Gives Back, Central City BBQ, and The Irish Armada, with the help of the New Orleans community, brought supplies to those hardest hit by Hurricane Harvey. Now, we're working on doing the same for our brothers and sisters in Lake Charles and the surrounding communities. It's a blessing to be able to help those in need and to continue to pay it forward as they helped us post-Katrina," shared Mike Brandner.
Wish list donation items can be dropped off at the following locations:
Mike Brandner Injury Attorneys
3621 Veterans Memorial Blvd., Metairie, LA 70002
Tuesday to Friday, 8:00 a.m. – 6:00 pm
Children's Hospital of New Orleans
200 Henry Clay Ave., New Orleans, LA 70118
Tuesday to Friday, Noon – 6:00 p.m.
Central City BBQ
1201 S Rampart St., New Orleans, LA 70113
Tuesday to Friday, 2:00 p.m.- 5:00 p.m.
Brandner Gives Back also wanted to share that medical assistance is available for any adult or child in need by calling Children's Hospital of New Orleans at (504) 837-7760.
More About Brandner Gives Back
Brandner Gives Back, LLC is a community based non-profit organization founded by Mike and Katie Brandner of Mike Brandner Injury Attorneys. They developed the 501c3 Foundation as a means to help feed and support inner-city families in NOLA by paying forward their successes, comforting those in pain, and giving hope to those in need. Learn more about the many different charitable groups and programs Brandner Gives Back actively engages with and supports at brandnergivesback.com. To connect socially, follow them on Instagram and Twitter, and like them on Facebook.