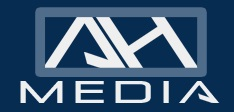 Des Moines, IA (PRWEB) April 03, 2014
Brandon Hopkins is a longtime veteran of the reputation management industry. During that time, he has employed a number of strategies designed to have a positive impact on the online reputations of his clients. He has also become committed to constantly changing the strategies he and his company use, as it is his belief that clients are best served by the practices that are effective currently, not those that were once effective. In keeping with this tradition of industry adaptation, Hopkins has announced several new strategies that his company will employ in the Iowa market.
"Anyone in my industry simply has to realize that keeping current is the key to ensuring the best results for clients," said Hopkins. "Search engine algorithms are constantly changing, so it is important for our methods to change as well. Just because something used to work very well does not mean that it will always work very well."
Hopkins uses several key strategies as a part of his reputation management campaigns, having recently added a comprehensive campaign service specifically designed with Iowans in mind. According to Hopkins, the use of press releases combined with effective link building has its place in any reputation management campaign.
"We do have a few core strategies that we often employ, and our first step is to try to understand who the client is and how we can help them," said Hopkins. "We then design a marketing plan that will not only reduce the presence of negative online information, but will also promote our client or our client's business."
According to Hopkins, issues relating to negative online information are growing at a rapid rate across the nation. More and more companies are increasingly reliant upon the information they find on the Internet, and many people will immediately conduct a keyword search through a search engine upon meeting someone for the first time. Negative online information can therefore cause an individual or business serious harm.
"Our reputations are clearly tied to our ability to gain employment and our ability to earn," said Hopkins. "They are also tied to our relationships as well. A poor online reputation can have a significant impact on every aspect of a person's life."