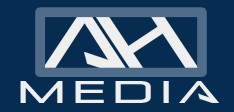 Augusta, Maine (PRWEB) April 15, 2014
Brandon Hopkins is seeking to educate the rest of the reputation management industry with regard to the importance of marketing as a part of any reputation management campaign. Hopkins has embarked upon a nationwide educational campaign in which he will demonstrate the effectiveness of his particular methods, with the campaign being unveiled in Maine.
According to Hopkins, it seems that many reputation management firms are overlooking an important and necessary strategy when it comes to online reputation restoration. While most companies focus on either removing the negative information or at least making it less accessible, Hopkins has found that replacement should also be a component of any campaign.
"Any reputation management campaign should be well-rounded," began Hopkins. "Many of the strategies that companies in the industry currently employ are effective to a degree. It is my belief, however, that they can become even more effective if they begin to focus on marketing as well."
Hopkins noted how significant the impact of a negative online reputation can be for a client. Any negative information that is freely available on the Internet can impact a person's ability to generate income, their ability to find gainful employment and their ability to maintain interpersonal relationships. The totality of the potential impact has led Hopkins to freely share a number of his strategies with rival companies.
"Our industry is important to a significant portion of the population," said Hopkins. "It is very important that our industry is able to effectively manage the reputations of those who have been affected by negative or misleading information."
According to Hopkins, he has had great success in focusing on marketing strategies as a part of his campaigns. Not only is he able to lessen the impact of negative information about his clients, he is also able to promote the many positive aspects of his clients that would not otherwise be available.
"Instead of making someone's online presence return to neutral, we can make it go from negative to positive," said Hopkins. "Where their online reputation was once causing them financial and personal damage, it can now have a much more positive impact. Instead of just restoring, we can focus on improving."