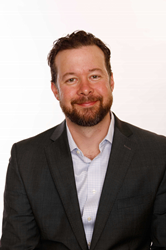 NEW YORK (PRWEB) February 19, 2020
Distinguished Programs, a national insurance program manager, today officially announces the promotion of Brandon Mercier to regional sales executive for the southeastern U.S. Mercier most recently served as a sales executive for Distinguished Programs Specialty division.
"Brandon's strong attention to detail and understanding of the insurance market has made him a successful contributor to Distinguished Programs' growth, and we believe he'll continue to impress in this new role," noted Kurt Meister, senior vice president of business development at Distinguished Programs. "Brandon is a valuable member of our team and a pleasure to work with, and his track record in successful sales demonstrates the agents and brokers he works with feel the same."
In his new role as regional sales executive, Mercier is tasked with leading sales for all of Distinguished Programs' insurance products across the Southeast.
Prior to joining Distinguished Programs in 2016, Mercier worked for Philadelphia Insurance Companies, where he began as an underwriter in 2009 and later served as a senior marketing representative. Mercier also holds a Certified Insurance Counselor (CIC) designation.
Mercier is a graduate of Kennesaw State University where he earned his bachelor's in finance. He is based in Atlanta.
About Distinguished Programs
Distinguished Programs is a leading national insurance Program Manager providing specialized insurance programs to brokers and agents with specific expertise in Real Estate, Community Associations, Cultural & Historic Properties and Hospitality & Restaurants. Property and liability products are distributed through a national network of agents and brokers. Serving the same core markets and partnering with the most stable and reputable carriers, Distinguished Programs' high limit umbrella programs remain the clear choice in its areas of specialty for superior coverage, competitive pricing, and attentive service. Through thoughtful innovation, stemming back to 1987, Distinguished Programs fosters growth and opportunities for its brokers, carriers, and employees. http://www.distinguished.com.