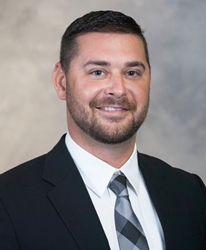 I encourage the entire community to drop by my new office and drop off a pair of flip-flops to help someone in need.
Mobile, AL (PRWEB) June 29, 2016
Brandon Shreves, owner of Shreves Insurance, is spearheading a summer flip-flop drive for Soles4Souls at his new office, 4308 Midmost Drive in Mobile, from July 1-October 31. "The vision of Soles4Souls is to eradicate extreme poverty by 2050, and we can all help them achieve this through donations," said Shreves. "I encourage the entire community to drop by my new office and drop off a pair of flip-flops to help someone in need."
Children every day are prevented from attending school and adults are unable to work as walking becomes unbearable, which perpetuates the cycle of poverty. Furthermore, millions of people without shoes are exposed to unsanitary conditions on a daily basis that lead to diseases such as hookworm, threadworm, "jiggers" and podoconiosis. These diseases lead to sickness, even death, which can often be prevented with a good pair of shoes or flip-flops.
A new pair of shoes or flip-flops can provide relief in many developing nations, where walking is the primary mode of transportation, around the globe and help bridge the economic gap in the United States and Canada. Since its inception, Soles4Souls has collected and distributed more than 26 million pairs of shoes to those in need in 127 countries around the world and all 50 states in the U.S., with the help of generous and proactive people such as Shreves.
Shreves has a storied history with Soles4Souls. He has previously hosted a few different donation drives for the altruistic organization whose micro-enterprise model provides entrepreneurs the ability to start small businesses by providing a steady supply of high-quality, low-cost product, which is a powerful and sustainable way for people to lift themselves and their families out of poverty. Last year, Shreves, along with his wife Angie and Capree House of the NALA, delivered approximately 3,500 pairs of shoes to Soles4Souls headquarters in Nashville, a journey of more than 1,000 miles from his home base in Mobile.
For more information about getting involved with Soles4Souls or to become an official drop-off location, visit https://soles4souls.org/get-involved/.
About Soles4Souls
Soles4Souls advances its anti-poverty mission by collecting new and used shoes and clothes from individuals, schools, faith-based institutions, civic organizations and corporate partners, then distributing those shoes and clothes both via direct donations to people in need and by provisioning qualified micro-enterprise programs designed to create jobs in poor and disadvantaged communities. Based in Nashville, TN, Soles4Souls is committed to the highest standards of operating and governance.
About Brandon Shreves, Shreves Insurance
Born and raised in Mobile, AL, Brandon Shreves offers a variety of products and services, including homeowners, auto, health and life insurance and financial planning. For more information, please call (251) 219-7800, or visit http://www.shrevesinsurance.com. Shreves Insurance is located at 4308 Midmost Dr., Mobile, AL.
About the NALA™
The NALA offers small and medium-sized businesses effective ways to reach customers through new media. As a single-agency source, the NALA helps businesses flourish in their local community. The NALA's mission is to promote a business' relevant and newsworthy events and achievements, both online and through traditional media. For media inquiries, please call 805.650.6121, ext. 361.