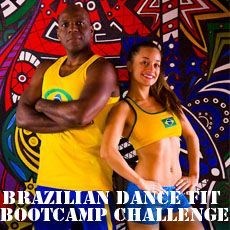 A Gem in Culver City
Culver City, California (PRWEB) January 21, 2014
Culver City-based Brasil Brasil Cultural Center (BBCC), a nonprofit organization dedicated to arts and fitness, offers a wide variety of martial arts, dance and music programs for youth and adults with a specific goal of establishing a healthy and safe space/center for the community.
In June of this year, BBCC will be celebrating 25 years of dedicated service to the community.
Their current schedule includes Capoeira, Samba, Zumba, Parkour, Kickboxing, Belly dancing, Afro-Brazil Toning, Funky Brasil dance, Afro-Brazilian dance, Brazilian Zouk, Kizomba and Drumming.
BBCC is starting off the new year full of energy and with many new classes:
-The lights were dimmed for all the ladies that packed the house on Sunday, January 12 for the new Burlesque/Strut class bringing Sexy back. The ladies were letting go of inhibitions, while learning to strut, shimmy, shake, move, and get in touch with their inner diva through dance. A great way to learn the sensual art of the tease and the empowering walk of a vixen just in time for Valentines.
-Dare to take on their Brazilian Dance Fit Bootcamp challenge at 6:30am, 5 days a month, starting February 3, 2014. This program is designed to help burn fat, build muscles, and gain confidence, while simultaneously dancing to Brazilian Beats & Choreographies. This bootcamp is designed for ALL fitness levels and is focussed & committed to positively motivate everyone to push themselves above & beyond thier limits. See results & get a head start each month. The One hour Bootcamp includes cardio circuit, ball works, weight training, core strength training, cardio intervals, kickboxing, circuit training, Capoeira, Brazilian dance and stretching.
-Get ready for the World Cup and Carnival with BBCC's Conversational Brazilian Portuguese 6 week traveling course. This class is very hands on and is designed to make people feel comfortable traveling to Portuguese speaking countries and allow individuals to be able to get basic needs taken care of while in a foreign country.
-World Citizen Baby is now offering a parent and child music and movement class. This class is designed to build a larger understanding of the global community. Playfully explore different musical traditions using call and response singing and drumming, and instruments, movement, and languages from around the world, while giving parents and children a place to grow and develop their own personal communities.
-February 2 is the yearly date that Afro-Brazilian honor the sea/ocean/water AKA Iemanja day. BBCC is celebrating and honoring this day with their Iemanja Festival; a day filled with dance, drumming, song, speakers, and performances from Afro-Brazilian, Afro- Haitian, Afro-Cuban, and West African Traditions. Rachel Hernandez Dance and Brasil Brasil Cultural Center are very excited to organize this event dedicated to enriching our collective knowledge of the the divine Mother of the Ocean, Iemanja.
BBCC has developed a free APP (Name: Brasil Brasil Cultural Center - available for i-phones, i-pads, androids and tablets) with daily schedule updates, promotions and event notifications. Customers can also buy and register for classes and events as well as check their class counts.
All these class and event information is also on their website at http://www.brasilbrasil.org.
The highly acclaimed center has been called by some "a gem in Culver City." In addition to receiving its fifth consecutive Talk of the Town Award in 2014, BBCC was chosen as one of LA Weekly's top 10 spots in 2013 in Los Angeles. Additionally, Shaquille O'Neil also chose BBCC as one of his Hot Spots in Los Angeles for his upcoming show. Lastly, check out BBCC on KTLA Morning News with Allie Mac Kay on Wednesday, February 12, 2014.
About Brasil Brasil Cultural Center:
Brasil Brasil Cultural Center (BBCC) was founded by Amen Santo in 1989 in Santa Monica. Eventually moving to Culver City in 2004, BBCC now has branches all across California and worldwide.
The mission of BBCC is to foster cultural citizenship and community building through arts education. Specifically, the center's efforts focus on producing high-quality, accessible, creative opportunities in the Afro-Brazilian art of Capoeira, and in multicultural and multidisciplinary arts. BBCC was originally founded to uplift Afro-Brazilian culture by supporting the self-representation of Afro-Brazilian Americans and Afro-Brazilians, and publicizing their unique contributions to the national and regional cultural landscape. However, in an increasingly globalized world, no culture, community, or country is an island. The cultural geography of Brazil and the Americas is inherently diverse and complex. As a result, valorizing cultural diversity and expanding access are central to all of BBCC's programs. BBCC is committed to squelching the risk factors caused by racism, sexism, poverty, illiteracy, xenophobia and homophobia that limit the development of healthy communities and the ability for all people to enjoy the benefits of cultural citizenship. Arts education for adults and children is produced in traditional and non-traditional settings to enhance the awareness of Latin America and the African diaspora, and to encourage cosmopolitanism.
BBCC is located at 11928 Washington Boulevard. For more information, call 310-397-3667 or go online to http://www.brasilbrasil.org.
Facebook: Brasil Brasil Cultural Center
Twitter: Capoeira Batuque