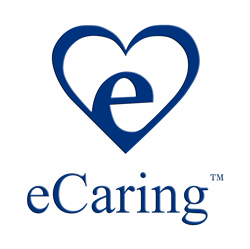 SAO PAULO, Brazil and NEW YORK (PRWEB) November 14, 2018
Brazilian-based "mavie" announced today it has selected eCaring as the platform it will use to manage the treatment of people with rare diseases in Brazil. There are over 13 million people suffering from rare diseases in Brazil. mavie will provide its care management solution to government sponsored associations which oversee the treatment and care of patients with rare diseases in the country.
"mavie is French for "my life" reflecting our initiative to furnish caregivers and family members with technology that provides doctors and specialists access to critical and vital statistics in a dynamic, real-time and actionable format," said Guilherme Gorzoni, CEO of mavie." He added, "After extensive review, we selected eCaring as the best system available to manage patients with complex, varied problems and requirements. Its ease of use and the rapid, simple ability to customize it for a wide variety of conditions makes it the ideal system to improve the quality of care and lower the treatment costs for the over 13 million people suffering from a broad variety of rare diseases in Brazil."
"We're proud that mavie had selected eCaring as the core system to track, monitor and manage the conditions and needs of patients with rare diseases," said Robert M. Herzog, CEO of eCaring. "This selection further validates that our unique system, using the icon-based language we created, is applicable to a broad variety of patient populations and needs. Its ease of configurability and decision-support algorithms makes it the best choice for managing numerous patient populations with varied data requirements, whether for rare diseases in Brazil or for Value-Based Programs in the U.S."
mavie is currently transforming the eCaring system, which already has a Portuguese version along with many other languages, for use in the Brazilian healthcare system, working with associations and pharmaceutical companies to provide the low-cost app for use by millions of patients. "Using eCaring in Brazil indicates the inherent power of our system for use by people with different languages and skills, abroad as well as domestically," Herzog added.
About mavie: mavie is the best platform for integrating, sharing and analyzing data from different points in the health-care cycle (care, treatment, prevention, palliative, logistic). mavie is based on a DLT / blockchain platform and solves the key issues of sharing, security, privacy, traceability and certification of health information. The mavie team is made up of professionals in the areas of healthcare, technology, pharmaceuticals and marketing; all with the same goal of humanizing technology, bringing tranquility and peace of mind to patients with rare diseases and their families. According to the WHO (World Health Organization), there are 8 thousand types of rare diseases in the world. They are considered so because they affect only up to 65 people in each group of 100,000. The vast majority have genetic origin and are not easily curable, but some have treatments that soften or delay symptoms.
About eCaring: eCaring's unique care coordination system enables the generation and utilization of comprehensive healthcare information from patients in all circumstance, from the home and other residential and non-acute settings. Its icon-based interface enables patients, care workers, provider and givers to enter real time impactful healthcare information regardless of their technical or language skills. The system software is easily customized to provide and utilize critical data based on population, disease and condition, down to the individual level. eCaring has enabled healthcare payers, providers and plans, and hospital systems to improve care quality and related revenue and reduce costs by enabling rapid interventions that enable treating problems as they arise in the home before they worsen to require a hospitalization or emergency room visit. http://ecaring.com/
For media inquiries or to inquire about a demonstration, contact:
Guilherme Gorzoni, guilherme.gorzoni@mavie.health , +55 1198271-7577
Robert M. Herzog, robert@ecaring.com , (917) 743-4347