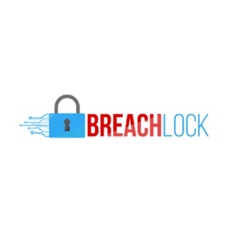 "BreachLock aims at disrupting the traditional security testing delivery model by creating a comprehensive SaaS-based alternative driven by the power of AI, Cloud and Human Hackers. " S.Sehgal CEO & Founder BreachLock
NEW YORK (PRWEB) February 19, 2020
BreachLock Inc, a market leader in Penetration Testing as a Service and Vulnerability Management for SaaS companies, announced that it has been recognized as an Industry Innovator in the Analysis and testing category as part of the December 2019 SC Media Reboot special coverage. Innovators are recognized for showcasing outstanding leadership and providing superior security products to the cybersecurity industry. BreachLock Inc. is one of the four vendors inducted in Analysis and testing category.
"There are four vendors recognized for their 2019 Analysis and Testing innovations, two of which specialize in breach and attack simulation (BAS)." added SC Labs consultant Cortney Wilmering. "The contribution of human hackers in BreachLock's algorithm cannot be overstated. Their expertise contributes to faster and more comprehensive automated scans and tests that, in turn, keep organizations a step ahead of hackers from the other side."
BreachLock Inc. offers a unique SaaS platform that combines the benefits of human augmented and AI-powered automated scanning technologies to help customers find and fix a cyber breach before it happens. The platform executes in-depth manual penetration testing and provides customers with both online and offline reports.
Throughout the process, customers have access to a team of SaaS and security experts for any support they need to find, fix, and prevent a cyber breach. The platform's intuitive UI was created to provide a single pane view to an enterprise's cloud, network, and application security posture. The UI allows customers to navigate the whole testing process with just a few clicks.
Powered by the AI-based self-learning engine Core OS, the platform offers three main functionalities including, Dynamic Application Security Testing (DAST), Network Vulnerability Assessment, and Penetration Testing. DAST is utilizing an AI-powered web-scanner to help customers test applications while they are running in production or acceptance environments. The Network Vulnerability Assessment is used to scan networks to discover known vulnerabilities that are platform or network-specific. Penetration Testing lets the customers control the life cycle of a network or application manual penetration test with just a few clicks.
BreachLock Inc.'s platform allows customers to find and fix potential cyber breaches through a cyclic four-step process. The first step involves adding users to BreachLock Inc.'s SaaS, create a dedicated ticketing workflow for each project, and provide the users with the information they need to scope and schedule the test. The next step is focused on the execution of manual tests or automated scans. The offline and online reports are then sent to users. In the third step, BreachLock Inc. offers support, remediation advice, and extra validation at no additional cost. The final step is retesting.
As part of their annual, end-of-the-year Reboot special coverage, the SC Lab's team selects new and innovative products and vendors that stand out for their strength, creativity and strategic placement in the market. Reboot looks back at the most compelling insights in the last year, while simultaneously looking ahead. The Innovators ebook also includes a "Hall of Fame," showcasing companies that have been selected as innovators for three years running.
"Organizations need a better way to find and fix potential cyber breaches before they happen. Over-reliance on automated vulnerability management tools leads to a lack of context for discovered vulnerabilities. This results in added complexity and eventually leaves an organization exposed to cyberthreats," said S. Sehgal, CEO of BreachLock Inc. "Recognition from SC Magazine as an industry innovator further validates our ability to help SaaS and Cloud-based businesses to find critical flaws across there IT stack and enable security teams to proactively protect their organization's most critical assets."
BreachLock Inc. has become in a short time a prominent player in the Vulnerability Management market. During this period, they managed to have a constant success rate and they delivered only the best quality services. Furthermore, they are focused on strengthening and innovating AI and ML capabilities.
To view the 2020 SC Media Innovators and Hall of Fame ebook, please visit SC Media's website.
"BreachLock aims at disrupting the traditional security testing delivery model by creating a comprehensive SaaS-based alternative driven by the power of AI, Cloud and Human Hackers. " S.Sehgal CEO & Founder BreachLock
About BreachLock
BreachLock offers a unique SaaS platform delivering on-demand, continuous and scalable security testing suitable for modern cloud and DevOps powered businesses. The BreachLock platform leverages both human-powered penetration testing and AI-powered automated scans to create a powerful and easy to use solution that delivers continuous and on-demand vulnerability management. BreachLocks's modern SaaS-based approach redefines the old school and time-consuming pen test model into fast and comprehensive security as service. As a result, CIO's and CISO's get a single pane view into their application and network security posture. The BreachLock platform facilitates collaboration between your DevOps and BreachLock security researchers empowering them to fix security gaps at the speed of business.
Media & Analyst Contact:
Jessica
Phone: +1 917-779-0009
Email: pr@breachlock.com