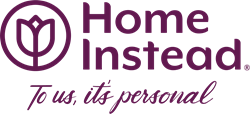 Having a romantic partner can provide companionship to older adults and even help to combat loneliness and depression. Adult children can support senior loved ones who wish to date and form deeper connections by equipping them with the knowledge to feel informed and empowered.
OMAHA, Neb. (PRWEB) February 11, 2021
You might remember having the dreaded sex talk with your parents when you were younger. Despite the discomfort, you most likely walked away better informed and more confident about how to be safe. Fast-forward 30 years and you may now find yourself on the opposite end of this undoubtedly awkward discussion – revisiting the birds and the bees with mom or dad.
Though conversations about sex as we age are often seen as taboo, several studies show that seniors are not only interested in intimate relationships, many remain sexually active. In fact, a study sponsored by AARP revealed that 40% of individuals between the ages 65 and 80 are sexually active. More than half of those surveyed also report that sex is important to their quality of life.
"The desire to connect intimately doesn't end at a certain age," said Lakelyn Hogan, Ph.D., gerontologist and caregiver advocate at Home Instead. "Having a romantic partner can provide companionship to older adults and even help to combat loneliness and depression. Adult children can support senior loved ones who wish to date and form deeper connections by equipping them with the knowledge to feel informed and empowered."
Intimacy is a significant part of life at all stages and has been shown to improve mental and physical health as we age. While these conversations are important, research from Home Instead Inc. shows that 56% of senior parents say sex is the most difficult topic to discuss, and nearly half of adult children are "not very" or "not at all" comfortable speaking to their parent about their romantic life.
Breaking this communication barrier and talking with older loved ones about the benefits and risks associated with sex can help keep them protected. Hogan offers the following tips to help start a conversation about sex and relationships in a way that is informative, respectful and supportive:

Be open to the conversation. Sometimes the most important conversations are the most difficult to have but going into it with a positive attitude can make a world of difference. You may even find another level of connection as you offer support. Prepare to discuss any questions they may have and expectations for intimacy as they age.
Remind them of the risks. The CDC reports that sexually transmitted infections (STIs) have more than doubled in the past 10 years among adults aged 65 and older. Unfortunately, lack of information contributes to this rising statistic, as many older adults did not have the resources and facts about STIs that are readily available today. Help seniors understand the risks and benefits of being intimate and how they can protect themselves. Recommending regular check-ups, communicating openly with their partner or using protection are simple steps that can benefit their overall health and safety.
Help them redefine intimacy. Connecting romantically can look different for everyone. If someone is looking to take it slow in a relationship, they might try to hold hands more often, stroke their partners' hair or give a shoulder or foot massage to foster a physical connection. These acts can help strengthen a new or longstanding relationship. Remind them that what truly matters is their comfort and happiness.
Protect them online. Online dating is a great way to meet and connect with people, particularly during a time of social distancing. Sites such as eharmony, Match.com and Silver Singles are becoming increasingly popular, as they allow people to date from the comfort of their home. However, it's important to remind older adults that they need to practice safe habits when dating on the web. This includes not sharing too much personal information, being aware of scammers and being weary of anyone who never wants to talk over the phone or declines to video chat.
Continue the conversation but be respectful. If appropriate, and you feel they are comfortable, keep the line of communication open for loved ones to ask new questions that arise. Remember, there was a time when you didn't like your parents asking the details of your relationships. Be cautious, thoughtful and respectful of boundaries they may set.
Relationships and connecting on an intimate level should be celebrated as we age. Welcoming open dialogue and encouraging older adults to feel comfortable in having these discussions can help lead to healthy and happy relationships.
For more information on senior relationships and intimacy visit: https://www.homeinstead.com/care-resources/the-scoop-on-older-adults-and-sex/.
ABOUT HOME INSTEAD
Founded in 1994 in Omaha, Nebraska, the Home Instead® franchise network provides personalized care, support and education to enhance the lives of aging adults and their families. Today, the network is the world's leading provider of in-home care services for older adults, with more than 1,200 independently owned and operated franchises that provide more than 80 million hours of care annually throughout the United States and 13 other countries. Local Home Instead offices employ approximately 90,000 CAREGiversSM worldwide who provide basic support services that enable older adults to live safely and comfortably in their own homes for as long as possible. Home Instead franchise owners partner with clients and their family members to help meet varied individual needs. Services span the care continuum – from providing personal care to specialized Alzheimer's care and hospice support. Also available are family caregiver education and support resources. Visit HomeInstead.com. Connect with us on Facebook and Twitter.