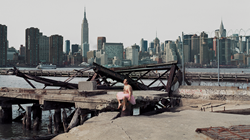 It is the mundane, everyday financial needs of breast cancer patients to which the Careys have continually addressed their fundraising efforts. Our non-profit is relieved to be able to help during this critical time of need.
SADDLE RIVER, N.J. (PRWEB) April 13, 2020
The Tutu Project announced today that it is releasing $15,000 for immediate relief to breast cancer patients struggling to feed their families during the pandemic. Fund distribution will be managed through a partnership with Vital Options International, whose team will be vetting breast cancer applicants and distributing funds for short-term support.
Both nonprofits recognize that the communities they serve are among the high-risk populations for COVID-19 because they may be immune-compromised due to cancer treatment, and want to support any effort to ensure they are home focusing on their health.
"I am honored to be working with Bob and Linda to expand our partnership with The Tutu Project. The work they do to support patients and their families enduring a financial hardship as they go through the cancer journey could not be more aligned with the mission of Vital Options International," says Vital Options CEO and Chairman Dave Duplay. "In the face of many unknowns and the exceptional circumstances we are facing at this time, I look forward to, and value our ongoing partnership as we work together to enhance the lives of cancer patients, their caregivers, and families."
"Vital Options has scale and is hyper-focused on ensuring that they can process grant dollars to the patients that need them now," says Marcela Shine, Board Member and Partner Strategist for The Tutu Project. "We are blown away with the combination of technology and process that Dave and his team have put in place to put our dollars to work for the breast cancer community. We look forward to partnering with Vital Options on many more initiatives, extending our ability to support the breast cancer community during this time of uncertainty."
Patients that are interested in applying can visit The Tutu Project.com for additional information.
Vital Options International (VOI) is a 501 (c) (3) nonprofit cancer communication, education, and advocacy organization with a special mission: Generating global cancer conversations. Today, through its Advocacy in Action®, Vital Conversations, and Living With Cancer platforms, Vital Options International continues to lead the most meaningful panel discussions and engaging one-on-one interviews about clinical trials, treatment advances, psychosocial issues, and access to care – all the vital challenges faced by everyone in the global cancer community. http://www.vitaloptions.org.
The Tutu Project is an initiative of The Carey Foundation, a 501(c)3 nonprofit that raises funds to help others in need of financial support as they manage their breast cancer diagnosis. It strives to bring laughter and understanding to a community that has endured far too much. By partnering with esteemed breast cancer nonprofit organizations that share their vision for an empowered breast cancer community, they extend their reach and influence while sharing unique resources and support. http://www.TheTutuProject.com