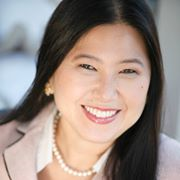 Implants are foreign substances that prompt an immune response in the body. The body tries to wall off the implant by creating a capsule around it as a barrier.
NEW YORK (PRWEB) November 12, 2019
For decades, many women have reported feeling a deterioration in their physical and mental health after undergoing breast implant surgery. Breast implants, particularly silicone gel-filled implants, have been associated with a range of debilitating symptoms and illnesses, such as joint and muscle pain, fatigue, cognitive dysfunction (brain fog), rheumatoid arthritis and autoimmune disorders, says plastic surgeon and breast reconstruction expert, Constance M. Chen, MD.
In October 2019, the United States Food and Drug Administration (FDA) released draft guidance advising that breast implant manufacturers include a black box warning on breast implants laying out the risks relating to breast implants and autoimmune symptoms as well as a link between breast implants and a rare cancer of the immune system called Breast Implant Associated Anaplastic Large Cell Lymphoma (BIA-ALCL). Plastic surgeons and patients have also developed a pattient decision checklist to guide conversations that surgeons have with their patients before surgery.
In May 2019, the FDA released a public letter stating that "current evidence supports that some women experience systemic symptoms, referred to by some patients and health care professionals as breast implant illness, that may resolve when their breast implants are removed. We believe women considering a breast implant should be aware of these risks."
According to Dr. Chen, a clinical assistant professor of surgery at Weill Cornell Medical College and Tulane University School of Medicine, "This FDA letter follows publication of a major study evaluating breast implant safety conducted by surgeons at the University of Texas MD Anderson Cancer Center." A study published in the January 2019 Annals of Surgery looked at 100,000 women with either saline-filled or silicone breast implants. There was a correlation between silicone implants and 6-8 times higher rates of Sjogren syndrome, an immune system disorder; scleroderma; and rheumatoid arthritis; as well as 3-4 times higher rates of stillbirth and melanoma, a skin cancer.
A study published in the December 2018 International Journal of Epidemiology also found a 22% greater likelihood of autoimmune disease and rheumatoid arthritis in women with silicone breast implants. The study included 125,000 Israeli women, 25,000 of whom had silicone breast implants. While the studies do not prove causation, the correlation between silicone implants and autoimmune diseases is statistically significant.
"Implants are foreign substances that prompt an immune response in the body," Dr. Chen explains. "The body tries to wall off the implant by creating a capsule around it as a barrier. The capsule can be something that is soft and flimsy, almost like a film, hardly noticeable, or it can become firm and uncomfortable – even painful - and can turn into a hard shell that shrinks and contracts over time" – a condition called capsular contracture.
Autoimmune disorders are conditions in which disease-fighting cells mistakenly attack an individual's own body. The errant cells can impact a variety of tissues, including blood and muscles, or they can target specific organs like the liver and brain. Experts believe that the presence of these foreign devices can eventually overwhelm the body's immune response, leading to autoimmune disorders.
More than 400,000 women undergo breast implant surgery annually in the United States – some for the first time and others for replacement of old implants that have either ruptured or caused other problems. Three-quarters of the procedures are intended to augment healthy breasts. The remaining cases are related to breast reconstruction following mastectomy.
Adjuvant effects of silicone toxicity have been the focus of several studies, including one by Case Western Reserve and the Armed Forces Institute of Pathology, showing evidence of silicone in the lymph nodes of women with breast implants. The long-term health risks of these migrating silicone particles remain unknown, experts say. Meanwhile, research by the National Cancer Institute has determined that women with breast implants have as much as a 21 percent increased risk of developing various cancers, including neoplasms of the brain, respiratory tract, cervix and vulva.
A leader in advanced microsurgical techniques in breast reconstruction, Dr. Chen points out that most women find that their health improves dramatically after their breast implants are removed. Women discover that their chest tightness and arm pain is resolved, their energy returns, their skin problems disappear, and they can think more clearly. Often, the difference is immediate, and patients marvel that symptoms that plagued them for years disappear completely.
For patients who must undergo mastectomy or are simply considering implants for cosmetic reasons, Dr. Chen offers this advice:

Know the risks. Most implants eventually need to be replaced or removed.
Find a breast and plastic surgery team skilled in the most advanced procedures and knowledgeable about the pros and cons of the latest innovations in breast surgery.
If discomfort, pain or illness-like symptoms develop seemingly as a result of the implants, it is possible to remove the implants in an en bloc total capsulectomy, in which the surgeon carefully removes the implant with its capsule in one piece without allowing capsule contents to spill and contaminate the chest cavity.
"Breast implant illness is still not well understood or accepted in the medical community," says Dr. Chen. "Women often feel like they are going crazy, even as they know that something is wrong. The good news is that a majority of women with breast implants experience significant relief and resolution of symptoms when their implants are removed properly. Women need to be aware so that they can take control of their own bodies."
Constance M. Chen, MD, is a board-certified plastic surgeon in New York City with special expertise in the use of innovative natural techniques to optimize medical and cosmetic outcomes for women undergoing breast reconstruction. She operates at Lenox Hill Hospital, and holds appointments as Clinical Assistant Professor of Surgery (Plastic Surgery) at Weill Cornell Medical College and Clinical Assistant Professor of Surgery (Plastic Surgery) at Tulane University School of Medicine. http://www.constancechenmd.com