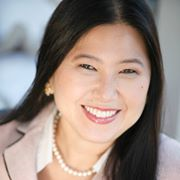 Breast reduction is one of the most common plastic surgery procedures for women.
NEW YORK (PRWEB) September 16, 2020
Women seek breast reduction for many reasons. Large breasts are often heavy and uncomfortable, causing upper and lower back pain. The excess weight causes back pain, neck aches, headaches, arm tingling and shoulder grooving. Large pendulous breasts can also rub against the upper abdomen, causing troublesome rashes under the breasts. Finally, disproportionately large breasts can interfere with physical activities, limit clothing options, and cause self-consciousness and emotional distress. "Breast reduction is one of the most common plastic surgery procedures for women," says plastic surgeon and breast reconstruction specialist Dr. Constance M. Chen. "Breast reduction satisfies both functional and aesthetic concerns, and it also has one of the highest patient satisfaction rates. After breast reduction, women generally feel better physically and get a boost to their body image and self esteem as well."
Breast reduction (or "reduction mammoplasty") involves removing excess breast tissue and skin and re-positioning the breast tissue and nipple-areola complex higher on the chest wall. By removing extra breast tissue and skin, the surgeon can not only make the breasts smaller and firmer, but also improve breast symmetry and improve sagging. The result is breasts that look younger and perkier with a contour that is more in proportion to the woman's body.
Breast reduction can be performed on women of any age but since every pregnancy can cause changes to the breasts, many women delay surgery until their families are complete. Although many women are able to breastfeed after breast reduction, any type of breast surgery has the potential to affect breastfeeding, so women who are concerned about breastfeeding may also want to delay surgery until they are sure they will not want to breastfeed again.
The two most common types of scarring patterns after breast reduction are the inverted-T or "anchor" scar and the vertical or "lollipop" scar. The inverted-T or "anchor" breast reduction leaves a circular scar around the nipple-areola complex, a vertical scar from the bottom of the areola to the crease underneath the breast, and a horizontal scar along the inframammary fold. This technique allows for the maximum degree of tissue removal and reshaping and is generally used by older surgeons or if a more significant breast size reduction is needed. The vertical reduction mammaplasty eliminates the horizontal scar in the crease underneath the breast, leaving only a "lollipop" shaped scar around the nipple-areola complex and a vertical scar from the areola to the inframammary fold. Also known as the "short-scar breast reduction," the vertical reduction mammaplasty is an advance on the older techniques and is more commonly used by younger surgeons.
Although the resulting scar after breast reduction should be hidden under a bra or bikini top, patients sometimes inquire about limiting scars even further by using liposuction alone. In general, liposuction alone is not a good idea for breast reduction. The breast is a gland with fibrous tissue that becomes more fatty with age. Liposuction removes excess fatty tissue, but it does not address the excess skin that is left over. Thus, the resulting breast will have an unpredictable shape with a sagging deflated appearance. For this reason, liposuction is rarely used for breast reduction unless a woman only cares about the weight of the breast and does not care about how her breasts look. For most women seeking breast reduction, a standard breast reduction with more extensive scarring is required, although liposuction can be used as an adjunct to surgery to smooth out contours to achieve the final desired effect.
Breast reduction surgery is typically performed on an out-patient basis or with a one-night hospital stay. Patients should start walking as soon as possible after surgery and may have drains for 1-2 weeks or even more. Most women can return to work after a couple of weeks and feel relatively normal four to six weeks later. Heavy lifting should be avoided, but unrestricted activity can usually be resumed after six to eight weeks. Many women feel immediate relief of back and shoulder pain upon waking from surgery, although there is swelling and soreness that takes time to dissipate. Final results take months or even years to evolve. In order to minimize the risk of wound healing problems and infection, candidates should be in good physical health, non-smokers, and have a BMI less than 30.
"A breast reduction can be life-changing," says Dr. Chen, "and the results are long-lasting within the context of other life changes such as weight changes and aging. The process begins by consulting with a board-certified plastic surgeon and having a candid discussion about what is possible. After breast reduction, women are often surprised by how much better they feel both physically and emotionally."
Constance M. Chen, MD, is a board-certified plastic surgeon with special expertise in the use of innovative natural techniques to optimize medical and cosmetic outcomes for women undergoing breast reconstruction. She is Clinical Assistant Professor of Surgery (Plastic Surgery) at Weill Cornell Medical College and Clinical Assistant Professor of Surgery (Plastic Surgery) at Tulane University School of Medicine. http://www.constancechenmd.com