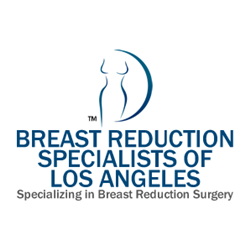 BEVERLY HILLS, Calif. (PRWEB) August 09, 2021
Breast Reduction Specialists of Los Angeles (https://www.breastreductionspecialistslosangeles.com), located in Beverly Hills, CA, announced today that the specialty breast reduction surgery practice will now be offering virtual consultations. "There has been a notably significant rise in the need for virtual consultations since the beginning of the COVID-19 pandemic," stated Dr. Keith Blechman, Director of Breast Reduction Specialists of Los Angeles.
Breast Reduction Specialists of Los Angeles accepts most commercial insurance for breast reduction plastic surgery. Breast Reduction Specialists of Los Angeles offers breast reduction surgery for women who have developed physical symptoms such as back or neck pain related to the size and/or weight of their breasts. The world-leading plastic and reconstructive surgeons of the medical practice will tailor each breast reduction surgery to the patient's unique needs, ensuring the procedure is performed to the highest standard. Breast reduction surgery removes approximately 50% of the breast volume in addition to excessive skin to make them smaller, lighter, and more lifted.
"We understand the stress and anxiety many of our patients have felt and continue to feel as a result of the COVID pandemic. In offering virtual consultations in addition to in-person consultations, we hope to ease our patients' concerns and help them determine if they are a candidate for breast reduction surgery," stated Blechman.
Generally, many insurances will cover breast reduction surgery if it is a medical necessity. However, medical insurance coverage is determined on a case by case basis. The only way to know for certain if your breast reduction plastic surgery is covered by your insurance carrier is to contact your insurance company: if you are unsure how to do this, Breast Reduction Specialists of Los Angeles will happily contact your insurance company for you. You can fill out the insurance information on the Breast Reduction Specialists of Los Angeles insurance verification page and we will contact you directly to let you know if your particular insurance covers the surgery.
Any patient seeking insurance coverage for their breast reduction surgery will have all visits, including their consultation, billed to their insurance carrier. This shows the insurance company a continuum of care with our office, allowing us to proceed with submitting your request for prior authorization.
About Us
The breast reduction plastic surgeons of Breast Reduction Specialists of Los Angeles are top rated board certified plastic surgeons, offering top quality surgical care in a state-of-the-art facility in Beverly Hills (without the impersonal experience, long wait time for your surgery, and paperwork of large-scale hospitals). Our breast reduction surgery patients enjoy a beautiful, private, and relaxed environment that fosters personalized patient care and lends itself in every way to the best possible breast reduction surgery experience. Our doctors will make your breast reduction surgery experience as easy and comfortable for you as possible. We accept most insurance.
Breast Reduction Specialists of Los Angeles
435 N Roxbury Dr.
Penthouse, Suite 2
Beverly Hills, 90210
(310) 289-3611
https://www.breastreductionspecialistslosangeles.com