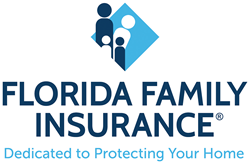 We've always had a terrific Claims operation and, with Brent's innovative and intuitive approach to claims, he has made the operation second to none.
JACKSONVILLE, Fla. (PRWEB) December 08, 2020
Florida Family Insurance recently announced the promotion of Brent Brummer to Senior Vice President of Claims and Legislative Affairs. Brent has more than twenty-three years of experience handling homeowners, automobile, commercial, and related liability claims, including an extensive background with first- and third-party litigation files.
Brent joined Florida Family Insurance in 2009 as the Claims Manager, was elevated to Vice President of Claims in 2013, and was appointed to the Operating Board in 2018. In addition to overseeing the entire Claims Operation, Brent is responsible for government relations and works closely with industry trade organizations and the Office of Insurance Regulation.
Brent received both his bachelor's and master's degrees from Florida State University and holds Charter Property and Casualty Underwriter (CPCU) and Associate in Claims (AIC) designations. He is the current Property Chairman for the Florida Insurance Council (FIC), former legislative chair for the Florida Property and Casualty Insurance Fraud Task Force, and past board member and active member of the Florida Advisory Committee on Arson Prevention (FACAP). He is an accredited instructor with the Department of Financial Services and has conducted numerous continuing education classes for our agents across the state.
Florida Family's CEO Bill Wiggs notes that Brent's leadership of the claims department is impressive. "We've always had a terrific Claims operation and, with Brent's innovative and intuitive approach to claims, he has made the operation second to none. For the last 11 years he has successfully navigated and led our claims team through an extremely challenging claims environment. With Brent also now leading our industry and legislative efforts, I'm confident there will be many more successes to come."
About Florida Family Insurance
One of the only Florida- property insurance carriers to hold a "B++" (good) rating from AM Best Company and an A Prime, Unsurpassed rating from Demotech, Florida Family Insurance is one of the most soundly-reinsured and conservatively-invested homeowners insurance providers in Florida– servicing more than 80,000 policyholders with products ranging from homeowners, dwelling fire, and condominium to rental property and flood insurance through its network of licensed independent agents.
For nearly 25 years, the company has taken pride in delivering superior coverage at affordable rates; quickly and conveniently processing claims; and providing unparalleled personalized care and service to its agents and policyholders. Florida Family Insurance maintains offices in Bonita Springs and Jacksonville, FL.
For more information, please visit http://www.floridafamily.com.
###