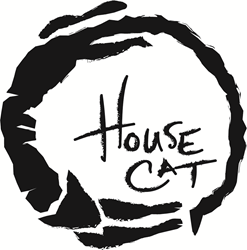 "We make weird beers. Beers you can't get anywhere else in the world," says Jack Sheppard, co-owner of House Cat Brewing Company. "My favorite compliment so far is from people that say they didn't think they liked sour beers until trying ours."
FREDERICK, Md. (PRWEB) October 02, 2018
Friday, October 19 at 3:00 pm, House Cat Brewing will have its grand opening and ribbon cutting ceremony at 400 Sagner Ave Suite 100 in Frederick, Md.
"We make weird beers. Beers you can't get anywhere else in the world," says Jack Sheppard, co-owner of House Cat Brewing Company. "My favorite compliment so far is from people that say they didn't think they liked sour beers until trying ours."
"It could take 3 months...it could take 3 years--when the beer's ready, it's ready" says brewer/co-owner Joe Idoni. "The yeast does all the work. I'm basically a butler. The Funk Butler," he laughs.
Barrel aging beers with unusual yeast strains and cultures adds to the complexity of the beers served by House Cat. These are one time creations--once a beer is gone, it is never replicable again. The relaxed atmosphere and unique beers are House Cat's focus.
"We don't have TVs because we'd rather have conversations. It's hard to find a place to escape TV anymore," says Jack. "I'm happy talking and getting the dirt on all the cats in Frederick."
"Bring in a framed photo of your cat and we'll put it on our wall," adds beertender Travis Peterson. "But you've got to be ready to tell Jack a story about the cat."
House Cat specializes in natural, wood-aged beer--bringing all the tart and funk to the Mid-Atlantic.