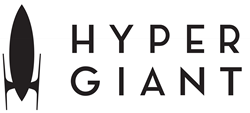 With the launch of two new divisions, Hypergiant Galactic Systems and Hypergiant Sensory Sciences in the last year, Hypergiant Industries is expanding their product offerings and AI-capabilities into previously unchartered territory.
AUSTIN, Texas (PRWEB) March 05, 2019
Hypergiant Industries today announced that Brian Beard and Gary Gattis will be joining the Hypergiant Industries team, as Global Chief Strategy and Legal Officer and General-Manager-in-Residence, respectively. Both Beard and Gattis are joining Hypergiant in strategic roles focused on fostering innovation and growth in the Hypergiant ecosystem of companies.
With the launch of two new divisions, Hypergiant Galactic Systems and Hypergiant Sensory Sciences in the last year, Hypergiant Industries is expanding their product offerings and AI-capabilities into previously unchartered territory. Both Beard and Gattis represent a strategic move to continue this growth into new areas of AI R&D, as well as continue to develop the AI industrial complex of the future through commercialization channels to both commercial and government sectors.
"Hypergiant's business model is designed to spark innovation, collaboration, and growth in a way I've never seen before, and I'm excited to help accelerate that business model," said Beard, who is coming out of retirement to serve as Global Strategy Chief and Legal Officer of Hypergiant Industries. "CEO Ben Lamm has a vision for the AI industry that's unmatched — and my role is to facilitate that vision at the highest level and with the same speed and precision that Ben has come to be known for."
Beard brings nearly three decades of legal experience to Hypergiant, most recently having been Managing Partner of Wilson Sonsini Goodrich & Rosati in Austin, Texas. Over the span of his career, he has served as outside corporate counsel to public and private companies, advising them on a wide range of significant corporate transactions, including mergers and acquisitions, initial public offerings, and private equity and venture capital financings. He has successfully orchestrated and closed thousands of technology transactions, as well as hundreds of public offerings for companies and underwriters.
In addition to his legal role, Brian has advised a number of management teams and Boards of Directors on their corporate strategy, with a focus on corporate governance issues. As Global Chief Strategy and Legal Officer for Hypergiant Industries, Inc, Beard helps manage M&A transactions, develop strategic plans for joint ventures, and execute on the long-term vision of the company with speed and precision.
"Hypergiant's vision is a powerful testament to our need to move beyond technology for the sake of technology. We have been stuck in a vicious cycle of making products that we think will make money, versus the products we need to create a better world for us all," said Gary Gattis. "As General-Manager-in-Residence, I'll be focused on finding ways to bring a new standard of user experience to several internal R&D AI products, further enabling the data manipulation and analysis that is going to not only drive modern business, but our entire world."
Gary Gattis joins Hypergiant Industries from Austin-based Spacetime Studios, the leading mobile games studio that Gattis co-founded where he served as CEO. Insight Venture Partners backed, Spacetime Studios is an award-winning global Top 100 mobile gaming company. Spacetime Studios designed and developed the world's first cross-platform 3D mobile massive multiplayer online game, "Pocket Legends". The subsequent Legends titles have since amassed over 50 million downloads on Android and iOS. Previously, Gattis has also served as a Senior Producer for Sony Online Entertainment, Director of Enterprise Software at Bowstreet, and was co-founder of Human Code (acquired by Sapient).
With extensive experience in the mobile and gaming industry, Gattis brings unparalleled expertise in both managing cross-discipline teams and creating experiences that are user-friendly and engaging on the front-end and technologically superior on the back-end. At Hypergiant Industries, this translates into harnessing the power of AI to observe and manipulate data with an extreme focus on user experience, while keeping the mission and vision of the company front and center.
"Both Brian and Gary have been absolutely transformative in their careers up until this point, and I can't wait to see how they can further our mission" said Hypergiant CEO, Ben Lamm. "We designed our business model to fuel innovation, and Brian's expertise is going to help our entire ecosystem of companies thrive. Gary is by nature an interdisciplinarian, so we're especially excited to see what he works on at Hypergiant. He's great at building up and motivating teams, and keeping the mission and long-term vision front and center. They're both going to play a big role in the future of Hypergiant."
Hypergiant Industries is the first machine intelligence industrial complex, recently co-founded in Texas by Ben Lamm.
About Hypergiant Industries:
Hypergiant Industries is the AI industrial complex for leading global enterprises and governments. We help major institutions innovate with breakthrough machine intelligence-driven technology. The solutions, products, and companies we create support our customers on their mission to speed beyond norms and realize an exploded potential of the future we were promised. We push the boundaries of what was previously thought technologically impossible.
We meet our customers in the space where impossibility intersects reality. Where light filters out the dark. And machine intelligence makes everything about your business more intelligent.