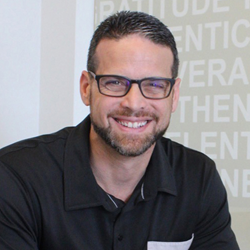 SCOTTSDALE, Ariz. (PRWEB) December 26, 2018
TTI Success Insights president Rick Bowers and Brian Mohr, current president of Conscious Capitalism Arizona, will be conducting a joint webinar on Friday, January 4th at 12:00 p.m. EST, addressing 2019 employment conditions.
Mohr and Bowers will discuss unemployment conditions today nationally and, specifically, in the Phoenix market, reasons why talent leaves jobs, and areas where there is a talent shortage.
To sign up for the webinar, or to have access to the webinar materials at a later time, click here.
In 2000, Mohr was one of nine founding members of Jobing.com. Over an 11-year period, he helped build the company to nearly 400 employees and $38 million in revenue. He's seen, first-hand, the power of values, culture, and unwavering purpose. Mohr believes those provide the ultimate competitive advantage when done right.
Mohr is the current co-founder of Y Scouts, a purpose-based leadership search firm, focused on finding purpose-aligned and performance-proven leaders to help organizations achieve their missions faster. Mohr's belief is that today's leaders must authentically connect to the purpose and values of the organizations they lead. If disconnected, the strength of their experience (i.e. their resumé) will only compensate for so long.
"With Brian's robust history and many life and work experiences, he is well positioned to share his unique insight into 2019 market trends which will be both informative and eye-opening," said Candice Frazer, vice president of marketing, TTI Success Insights.
Mohr will also be a featured speaker at TTISICON in Phoenix this January. He will share the stage with several globally recognized experts such as Frans Johansson, Ron Price, Molly Fletcher and Andy Johnson, who will create a story arc that speaks to transforming the way organizations think about success - through people. To register and learn more about the event, visit http://www.ttisicon.com.
About TTI Success Insights
TTI Success Insights reveals human potential by expanding the awareness of self, others and organizations. Diving deeper than DISC, TTI SI provides professionals solutions to hire, engage and develop the right people and build strong teams. To learn more, visit http://www.ttisuccessinsights.com.