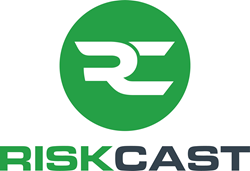 "Riskcast is designed to allow teams to get started simply, where they are today, and grow into full functionality, not only saving them paperwork and time but providing them real-time data and valuable production analytics."
NEWARK, N.J. (PRWEB) October 03, 2019
Riskcast Solutions, a tech startup aimed at increasing productivity and eliminating outdated paper-based processes for the construction industry, today announced the closing of its $600k pre-seed round, led by Newark Venture Partners, with participation from Scopus Ventures.
Riskcast Solutions offers tradesmen and women a single easy to use platform to quickly and easily enter all of their daily information including, man hours, production quantities, notes, daily logs, delivery tickets, etc. The result is a system that relies less on 20th century tools like paper timecards, and exhaustive spreadsheets, and instead, provides foremen and superintendents with real-time data. Job-site leadership is now able to track costs, productivity, and trends, while identifying wins and areas in need of improvement on an ongoing and immediate basis. Companies have been replacing timecards and daily logs for a few years, but Riskcast is the first tech startup to deliver a unified platform specifically designed for construction crews.
"Construction is seeing an explosion of tech right now but very few solutions are tackling issues that can increase productivity on day one." said Alec Thomson, Co-Founder and CEO of Riskcast. "Riskcast is designed to allow teams to get started simply, where they are today, and grow into full functionality, not only saving them paperwork and time but providing them real-time data and valuable production analytics.
Riskcast Solutions has multiple customers and several enterprise level partnerships, including E-J Electric which already runs the startup on most of their projects across the greater New York area and plans to complete the rollout this year thereby managing all 900 of their field crews on the single platform.
"The value of Riskcast isn't just one thing, it's so many things. It's a timesaver across multiple departments. It's a live view for project managers and management into the health of their project. And it provides us the ability to review our production to bid and build better moving forward," said Tony Mann, President & CEO of E-J Electric.
E-J Electric first piloted Riskcast on two projects to test the system in 2018, resulting in an immediate cost savings of over $3,000 per month. E-J estimates the full value of Riskcast post implementation to be in excess of seven figures.
"The construction industry is known for being notoriously old fashion, which also makes it perfectly ripe for disruption," said Thomas Wisniewski, Managing Partner of NVP. "Riskcast's platform is a job site manager's dream, making any project easier to track, more efficient and less expensive. It would be tough for even the most old-school of operations managers to say no to that."
The Riskcast team recently completed NVP Labs, the Newark Venture Partners accelerator program, and subsequently designated their Newark, NJ space their office headquarters. The funds raised will be used for sales, marketing and to augment development, as well as to support the growing team. The newest addition to the staff is Andrew Morgan, a New Jersey native who was introduced to Riskcast during his internship as a business development representative for NVP Labs's last cohort.
Co-Founders Reggie Arichabala and Alec Thomson are both 20 plus year veterans of the industry. Arichabala worked for Skanska as a cost engineer, an IT integration specialist, and then the Principle Solutions Architect at the $4B LaGuardia Airport project. Thomson began as a field engineer and moved into a regional office before coming to work on a business strategy team for Skanska in their corporate office.
About RiskCast:
Riskcast is a productivity and forecasting tool for the construction industry. We provide a way for project managers to track labor, material and equipment, without the need to maintain multiple fancy spreadsheets. Our mission is to enable the construction industry by unleashing the power of data to reduce risk in all areas of performance while putting project teams first in all that we do. Simply we are software for hardhats. For more information visit Riskcast.com
About Newark Venture Partners
Newark Venture Partners is a leading early stage venture capital firm with a Limited Partner base that includes top corporate investors Audible (an Amazon Company), Dun & Bradstreet, Fidelco Realty Group, Horizon Blue Cross Blue Shield, Panasonic Corporation of North America, Prudential Financial, RWJBarnabas, TD Bank, and the New Jersey Economic Development Authority. Our full time sales, strategy and development teams help innovative entrepreneurs build distinctive B2B technology companies while catalyzing growth in the City of Newark. Newark Venture Partners includes a direct investment arm, investing up to $1 million in Seed and Series A companies, and our bridge-to-seed accelerator arm, NVP Labs, which invests in up to 10 companies twice a year. For more information visit Newark.VC
About Scopus Ventures
Scopus Ventures is an International early stage venture capital firm with headquarter in Los Angeles, California.
We primarily focus on early stage companies and build a scalable organization around their disruptive technologies. We immerse them into the market as soon as possible working side-by-side with the founding teams to build the companies from the ground up. It is the fastest way to build the momentum needed for exponential growth.
The fund mainly invests in companies utilizing technologies such as AI, machine learning and VR which are driving significant change in the way corporations are doing business these days. The industries in focus are Enterprise automation, SaaS, Consumer enabling technologies, Mobile, Financial Tech and Cyber-Security.
Scopus Ventures web site: http://www.scopusventures.com