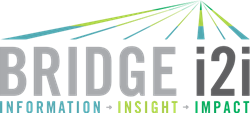 LONDON, and FREMONT, Calif. (PRWEB) July 01, 2020
BRIDGEi2i Analytics Solutions, a global, asset-based consulting and AI solutions company, and CI Group, UK-based integrated marketing, and brand solutions company, announced that they had forged a strategic partnership. The partnership will enable the CI Group to offer AI-led digital transformation solutions to its clients across the UK and European regions.
The collaboration will strengthen BRIDGEi2i's footprint in the UK and the rest of Europe across multiple industries. For CI Group, it will augment their analytics portfolio with advanced data science insights to their customers, at speed, and scale. As a result of the partnership, the CI Group will leverage BRIDGEi2i's AI Accelerators and advanced analytics capabilities to initiate and accelerate digital transformation journeys.
Sid Banerjee, member of BRIDGEi2i's Advisory Board who is also overseeing EU business development said, "BRIDGEi2i is redefining digital enterprises through contextual AI solutions for enterprises. We are keen on enriching CI group's portfolio while we expand our AI solutions to clients in the European region and generate value at every step of their digital transformation journey."
David Watt, CEO of the CI Group commented: "This partnership will provide a vast range of new benefits to our clients while adding a whole new dimension to our data analytics capabilities. Working with a world-class organisation like BRIDGEi2i will bring us tremendous opportunities. It's an exciting prospect."
About BRIDGEi2i:
BRIDGEi2i is a trusted partner for enabling AI for Digital Enterprises by leveraging Data Engineering, Advanced Analytics, proprietary AI accelerators and Consulting expertise. BRIDGEi2i enables businesses to contextualize data, generate actionable insights from complex business problems, and make data-driven decisions across pan-enterprise processes to create sustainable business impact.
About CI Group
Corporate Innovations started 20 years ago when David Watt led the business specialising in live brand experiences. This quickly grew into a thriving experiential, rewards and promotional business that gained numerous awards for innovation and effectiveness.
Following a strategic review in 2014, the CI Group was formed and made its first acquisition of advertising, strategy and branding agency, Roundtable in 2015, followed by design and creative agency Ellipsis in 2016. These were recently joined by digital marketing agency Diginut, now branded CI. Diginut, Pearl Analytics and now Clareville.
CI Group works with over 50 global leading brands. To name a few, existing clients include Apple, Microsoft, Hewlett Packard, Computacenter, Camelot and Royal Caribbean International.
For further information please contact ChrisLewis@clareville.co.uk tel 020 7736 4022
BRIDGEi2i Analytics Solutions Contact
Venkat Subramanian
Email: venkat.subramanian@bridgei2i.com
###