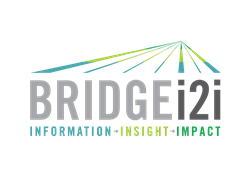 FREMONT, Calif. and BANGALORE, India (PRWEB) April 16, 2020
The Global COVID-19 Monitor gives live insights on the spread of the pandemic across the world and allows you to slice and dice data from many perspectives. Expert data scientists have been keenly watching and analyzing the COVID 19 developments and they have used publicly available data sets, to develop this Global Monitor, which tracks the spread of the pandemic across the world and gives unique insights into the developments.
The second dashboard, BRIDGEi2i COVID Market Impact Monitor highlights the impact of COVID on the US Stock Market and presents the correlation of events with stock price fluctuations across industries. Compared with other outbreaks, COVID19 is seen to have an unparalleled impact on the US markets, and as a consequence, market volatility has increased around the world. This Market Monitor is a need of the hour to understand the stock price fluctuations and help investors and financial analysts make informed decisions.
Lauding the collaborative efforts of the Data Engineering and Intelligent Automation teams on these projects, Prithvijit Roy, CEO and Co-founder of BRIDGEi2i said, "As analytics and AI practitioners, we are leveraging our expertise to share insights, emerging trends, and patterns emerging from the COVID19 situation globally be it for businesses or communities. We are staying true to our mission of making AI real both for Enterprises and communities, and this is one such contribution, probably very apt for the times we are in."
About BRIDGEi2i
BRIDGEi2i is a trusted partner for enabling AI for Digital Enterprises by leveraging Data Engineering, Advanced Analytics, proprietary AI accelerators and Consulting expertise. BRIDGEi2i enables businesses to contextualize data, generate actionable insights from complex business problems, and make data-driven decisions across pan-enterprise processes to create sustainable business impact.
http://www.BRIDGEi2i.com
BRIDGEi2i Analytics Solutions Contact
Venkat Subramanian
Email: venkat.subramanian@bridgei2i.com