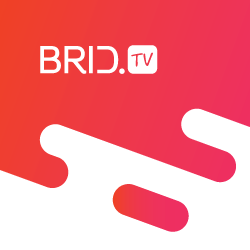 BridTV's attention to detail and devotion to technological innovation has given birth to the hallmark of header bidding.
LOS ANGELES (PRWEB) February 04, 2019
BridTV tightens its integration with Header Bidding provider Prebid.org. Publishers are determined to zero in on ad performance as one of the vital metrics for the year 2019. BridTV's attention to detail and devotion to technological innovation has given birth to the hallmark of enhanced header bidding. By developing and improving our in-house tech, we at BridTV have further strengthened header bidding as a solution for publishers. Our video platform features the absolute standard when it comes to video header bidding - Prebid.org.
Implementing video header bidding with BridTV is more straightforward than ever.
KEY FEATURES

Expanded and simple header bidding integration: BridTV allows you to handle all video header bidding within the BridTV platform itself, which means that no coding whatsoever is required on your end. Easy.
More versatile header bidding: for publishers who are after additional versatility, the Brid player has built-in support for video header bidding and if it senses video header bidding on your page it will automatically use it and start displaying advertisements from it.
Improved header bidding functionality: BridTV further improves header bidding functionality by adding support for both display banner and video header bidding inside a single ecosystem.
Highly detailed documentation: extensive documentation is available for different bidding implementations so no matter your use case, we've got you covered.
The main objective of the latest header bidding technology is to simplify implementation, as well as boost ad performance.
Read more about the BridTV Content Matching solution here - https://www.brid.tv/bridtv-the-native-prebid-video-player/
Publishers are actually offered a vastly better header bidding experience, and there are numerous upsides to having this solution as part of your business efforts. Check out some of the crucial advantages of the improved Prebid header system:
It's free and it's open source – i.e. code is open for review.
The largest repository of working Header Bidding Adapters.
Improved user experience – asynchronous and single time-out.
Improves overall ad performance, as fill rates.
A prebid server runs faster auctions, thus offering an increased number of partners.
Available tools and analytics make for easy optimization.
Wider options for formats and channels (mobile, desktop).
About BridTV
BRIDTV, LLC owns and operates Brid.tv, a powerful modern-day cross-device online video platform, which offers a wide range of ad solutions. Publishers can host, encode and monetize their videos any way they want, with free ad support from our platform.
You can find out more from the website https://www.brid.tv