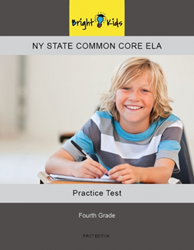 Our free Common Core school and parent workshop covers general information about the move to the Common Core in classrooms and how instruction will be changing
New York, NY (PRWEB) February 28, 2014
This spring, Bright Kids NYC is excited to introduce our new presentation on the Common Core State Standards and their impact on the 2014 New York State ELA/Math exams. Many parents continue to be in the dark about the educational and test-specific changes that occurred with the move to a Common Core curriculum, and we aim to make these changes known in a clear and concise way.
Our free Common Core school and parent workshop covers general information about the move to the Common Core in classrooms and how instruction will be changing, as well as how these changes have affected the yearly state exams and how they are administered. It is especially important to provide this information to schools in New York City that would not otherwise have the resources or time to educate their school communities on these changes. This is especially true of underserved and underrepresented schools. As a solution, Bright Kids is traveling to elementary and middle schools throughout the five boroughs to provide parents with key information and recommendations to help prepare their students for the state exams.
Bright Kids is committed to providing the most relevant and up-to-date information about educational changes. Our parent workshop series allows parents to stay current and involved with their children's education.
In addition to our workshops, Bright Kids NYC offers test preparation and subject tutoring programs that are relevant to a broad spectrum of learners. With a scientific, results-oriented approach to tutoring, Bright Kids delivers results on standardized tests and in the classroom. Whether the student has yet to enter Kindergarten or is ready to enter high school, Bright Kids NYC has a program for everyone.
For more information on any of Bright Kids' parent workshops, or to have Bright Kids present their Common Core workshop at your school, email info(at)brightkidsnyc(dot)com or call (917)539-4575.