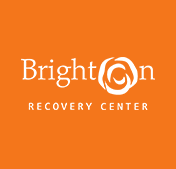 "Cimino is well-recognized as an expert in the field of mental health and substance abuse treatment.
SANDY, Utah (PRWEB) November 01, 2018
Brighton Recovery Center, a premier residential mental health and substance abuse treatment center, is pleased to announce Garrett Cimino, LCSW, as new Clinical Director for its Sandy, UT location. Cimino has been a primary therapist with Brighton for more than 2 years.
"I am very excited to announce the appointment of Garrett Cimino as Clinical Director of our Sandy location," said Jonathan Saul, Executive Director. "He is well-recognized as an expert in the field of mental health and substance abuse treatment. His clinical skills and knowledge will prove to be invaluable in our work to take Brighton Recovery Center to a level of national recognition as a center of excellence."
Cimino is a licensed Clinical Social Worker who specializes in the treatment of alcohol and chemical dependency, and other self-harm behaviors. He is certified in EMDR Level II and has specialty training in psychology, cognitive neuroscience, as well as ethnic and minority studies.
"Mental health and substance abuse disorders are widely misunderstood and can be a lonely and shameful disease," says Cimino. "It is my goal to help our clients learn how to value themselves as they learn to embrace and sustain new healthy behaviors in a safe and supportive environment."
Cimino integrates several therapeutic styles and techniques, including EMDR, Motivational Interviewing and Rational-Emotive Behavioral Therapy when working with clients to develop individualized goals and the best possible treatment and recovery outcomes. He believes that each client is unique, and understands the emotional and physical toll addiction and mental health disorders take on clients and those who love and support them. Garrett's passion lies in offering each client genuine care, hope and encouragement as they step into their recovery journey and learn a new way to life.
Brighton Recovery Center provides individualized treatment for individuals suffering from addiction and mental health disorders. An exclusive home-style facility, located at the foothills of Utah's beautiful mountain scape, Brighton Recovery Center has achieved an excellent reputation in the treatment field by creating an active and highly supervised program, tailored for individual needs. Groups and treatment processes include art, recreational and cognitive group therapy, guided imagery relaxation, body image workshops, relapse prevention, nutritional education, stress management and other evidence-based techniques.
For more information, visit http://www.brightonrecoverycenter.com