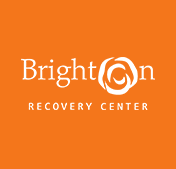 These free support groups are designed to move family members from a state of helplessness to a place of empowerment.
OGDEN and SANDY, Utah (PRWEB) November 30, 2018
Drug and alcohol abuse is at an all time high, and so is the break down of the family unit. Unfortunately, the resources needed to help those in crisis are difficult, if not impossible to find. Today, Salt Lake City and its surrounding areas will find some relief as Brighton Recovery Center, a Utah based mental health and drug and alcohol treatment program announces its community initiative to help families with loved ones suffering from the disease of addiction.
"There is a great need to educate and heal families," says Jonathan Saul, CMHC, Founder and Executive Director of Brighton Recovery Center. "These free support groups are designed to move family members from a state of helplessness to a place of empowerment. Our goal is to help the family see beyond the devastating behavior of the addict/alcoholic by educating them and guiding them through the difficult landscape of this family-wrecking disease."
Groups are held weekly, for family members only and are run by master's level therapists. Topics range from open discussion forums to strategies centered in

Setting Appropriate Boundaries
Enabling
Codependency
General Support
Day/Time
Sundays – 2:00 PM– 3:00 PM
2945 E. Robidoux Road
Cottonwood Heights, UT, 84093
5677 S 1475 E,
Ogden, UT 84403-4572
Questions call (801) 479-7035